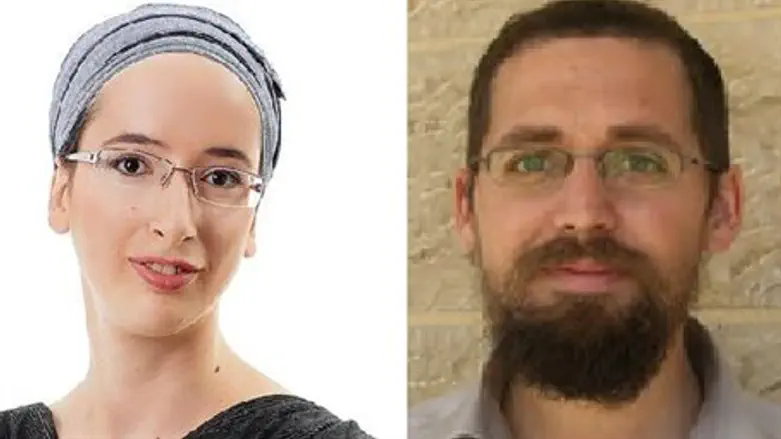 Eitam and Naama Henkin
Courtesy of the family
Thursday night's brutal murder of Rabbi Eitam and Naama Henkin left four orphans - but they may only have been spared due to one terrorist's bumbling. 
The ISA cleared for publication that five Hamas terrorists responsible for the murder have been arrested.
During the course of their interrogation, one - Karam Lutfi Fathi Razek - revealed that he was accidentally shot by a fellow terrorist in the hand during the attack. The two had been shooting at either side of the car's front row, causing their line of fire to overlap. After the accidental injury, the terrorist dropped his rifle and the five fled back to Shechem. 
This mistake may have saved the Henkin children, a senior IDF official stated to Yediot Aharonot Monday night. 
"Friendly fire on one member of the group presumably led to the children remaining alive," the unnamed officer stated. 
Earlier in the investigation, another security official theorized that the terrorists never saw the four children in the back of the Henkins' vehicle.