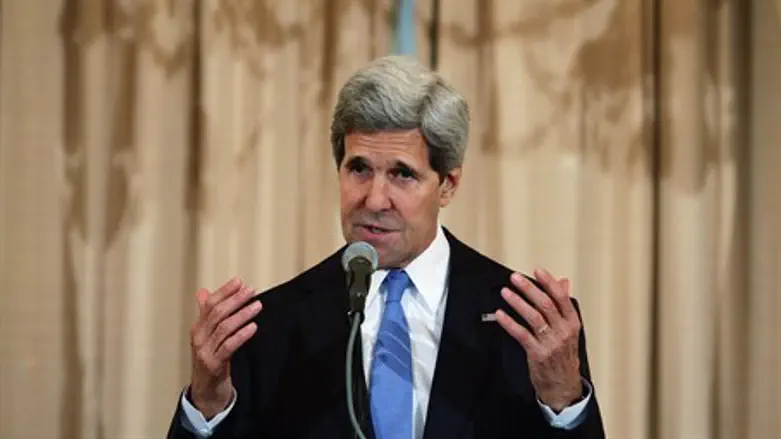 Secretary of State John Kerry
Thinkstock
US Secretary of State John Kerry urged Israel and the Palestinians on Monday to demonstrate calm after violent clashes in the Old City of Jerusalem, and to "avoid further escalation." 
Kerry was speaking at an event at Chile's Congress in Valparaiso after Israel banned Palestinians from Jerusalem, as part of measures to ensure the security of residents and visitors during the Simchat Torah festival, following a series of deadly Arab terrorist attacks
"Regarding Jerusalem, it absolutely is unacceptable on either side to have to have violence resorted to as a solution," Kerry said.
"And I would caution everybody to be calm, not to escalate the situation and to deal with this in a way that can find quick way back to the full restoration of the status quo where the chief administration is in the hands of the government of Jordan and King Abdullah, who is the custodian," he said, referring to the Temple Mount.
"And it is very important to maintain a sense of calm that will minimize the instinct for escalation."
The Temple Mount is Judaism's holiest site, but under the "status quo" Kerry referred to Jews are prohibited from praying there in what activists have condemned as a capitulation to Islamist threats of violence.
Fresh clashes erupted Monday in Judea and Samaria. The IDF shot dead a 13-year-old Palestinian rioters during fierce clashes with Islamist extremists.
As part of Israeli security measures following the most recent attacks, Jerusalem's Old City remained closed to Palestinians for a second straight day.
AFP contributed to this report.