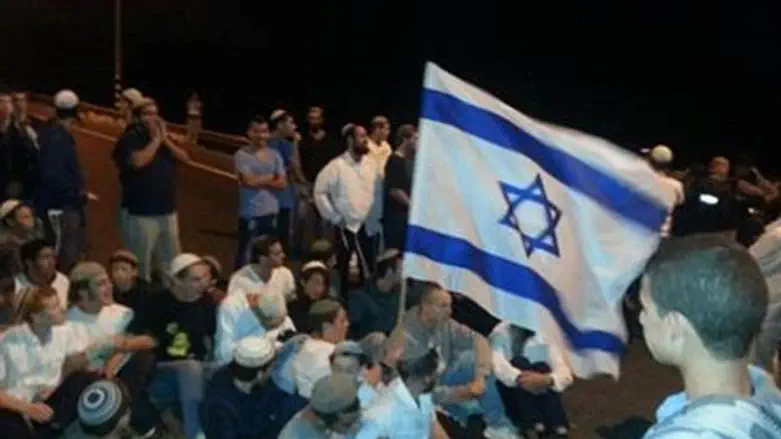 Residents of Judea and Samaria protest shooting attack
Arutz Sheva
Residents of the Jewish communities in Judea and Samaria took to the streets on Thursday night to protest the deteriorating security situation in Judea and Samaria, following the shooting attack in which Rabbi Eitam and Naama Henkin were murdered in front of their children.
The protests took place at the Avnei Hefetz junction in Samaria, as well as near Yitzhar and Kedumim.
In another protest, dozens of residents of Kiryat Arba marched on the road towards the Arab village of Beyt Anun, and some started throwing stones at homes of Arabs. There were no reports of further clashes or injuries.
Residents from the town of Beit El arrived at the Givat Assaf junction, where they held a prayer in memory of the victims and called on the Israeli government to restore security immediately.
הפגנה סמוך לבית חגי
credit: הר חברון
צומת קדומים
הר חברון
הר חברון
תושבי כרמי צור
צומת כוכב השחר
credit: טל וייזל