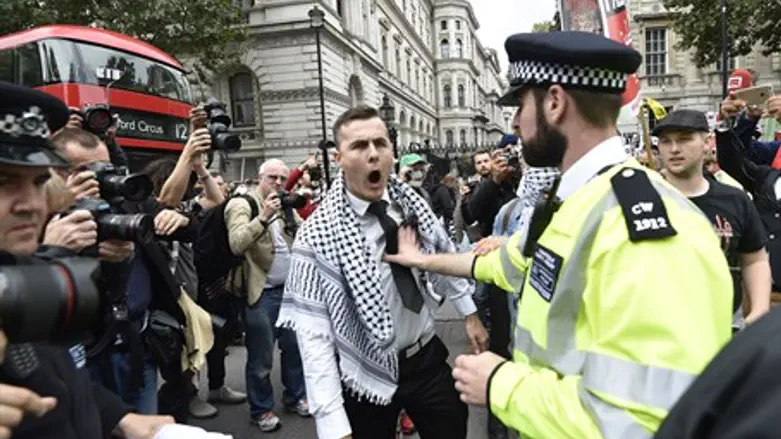 Anti-Israel protesters in London
Reuters
A British parliamentary committee has officially rejected a petition calling for the arrest of Israeli Prime Minister Binyamin Netanyahu.
The House of Commons' Petitions Committee announced Wednesday that despite the petition receiving more than the 100,000 signatures necessary to qualify the motion for a debate in parliament, in this case it would not be possible to do so since it calls for taking action that would run contrary to both British and international law.
The petition - which currently has gained 112,000 signatures - was created by anti-Israel groups, who also mounted an aggressive protest outside Downing Street which featured alarmingly open demonstrations of anti-Semitism against pro-Israel counter-demonstrators.
Netanyahu has already returned to Israel from his UK trip.
According to British law heads of state are immune from prosecution, a fact which rendered the petition toothless from the very start.
However, a Committee spokeswoman said that backbench MPs could still force a debate on allegations of Israeli "war crimes" by turning to the Backbench Business Committee.