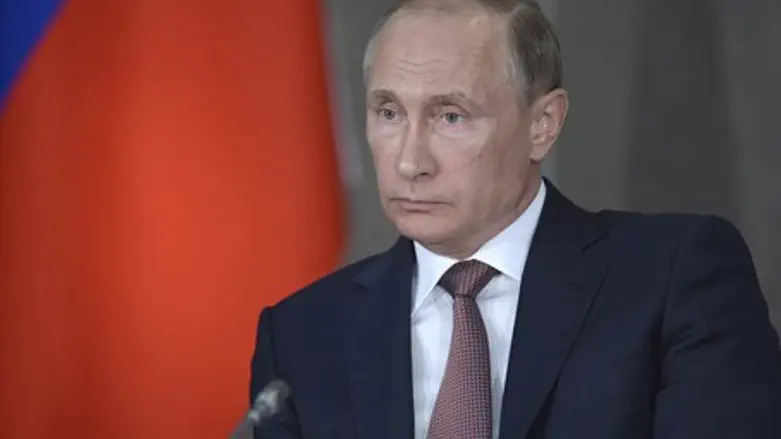 Russian President Vladimir Putin
Reuters
Moscow on Monday dismissed the United States' concern of a Russian military build-up in Syria, saying its military aid to President Bashar Al-Assad was nothing out of the ordinary, AFP reported.
Over the weekend, Secretary of State John Kerry phoned his Russian counterpart Sergei Lavrov to express concern about reports of an "enhanced Russian build-up" in Syria.
The call came after The New York Times reported that Russia had sent a military advance team to its ally Syria and was taking other steps that Washington fears may signal plans to vastly expand military support for the beleaguered Assad.
That report was followed up by new images which came to light and which appeared to confirm previous reports of Russian "boots on the ground" in Syria.
The pictures appear to be taken in a variety of locations in western Syria, including Homs and the key port city of Tartus. They show Russian fighters posing with weapons in front of Russian and Syria flags, and portraits of the countries' respective leaders Vladimir Putin and Assad.
"The Russian side has never concealed the fact that it is sending military equipment to the Syrian authorities to help them fight terrorism," Russian foreign ministry spokeswoman Maria Zakharova told AFP on Monday, commenting on the Kerry-Lavrov phone talks.
"Lavrov confirmed that such aid has always been provided and is being provided," she added.
Zakharova said she was not aware of the alleged Russian military build-up in Syria.
Russia has protected its ally in the UN, having vetoed several Security Council resolutions which sought to criticize Assad.
The Security Council recently adopted a new push for peace talks in Syria, which was also endorsed by Russia and the other 14 member states.
The peace initiative, set to begin this month, would set up four working groups to address safety and protection, counterterrorism, political and legal issues and reconstruction.