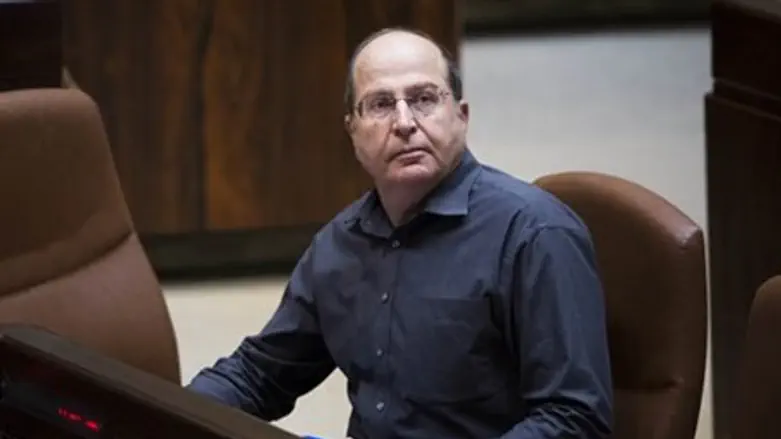 Moshe Ya'alon
Yonatan Sindel / Flash 90
Defense Minister Moshe Ya'alon condemned the increase in threats and violence against haredi IDF soldiers and their recruiters on Thursday, just after reports surfaced that dozens of threatening phone calls had been made to IDF recruiters within the cloistered community. 
"Verbal and physical violence directed at religious and haredi soldiers and their recruiters - both [recruiters] from the social arm of the Defense Ministry and the IDF - is an intolerable phenomenon that requires decisive and determined action by the Israel Police and other law enforcement agencies," said Ya'alon.
The defense minister stressed that Israeli society - and the haredi world in particular - must not accept such phenomena, and must stop the criminals who commit them and their constituents.
He said that, in light of the opening of the Israeli army to haredi young people, their contribution to Israel's security in combat and combat support is growing.
"IDF service is also leading to integration in the labor market and their integration into Israeli society, without being offensive to their lifestyle," Ya'alon said. "We in the defense establishment and the IDF are careful to do this with sensitivity, moderation and tolerance."
Ya'alon added that "in the face of violence against haredi conscripts who serve in the IDF and their recruiters, Israel has an obligation to act with zero tolerance." 
"I call on the leaders of the haredi community to condemn unacceptable phenomena such as these and to throw out violent elements."