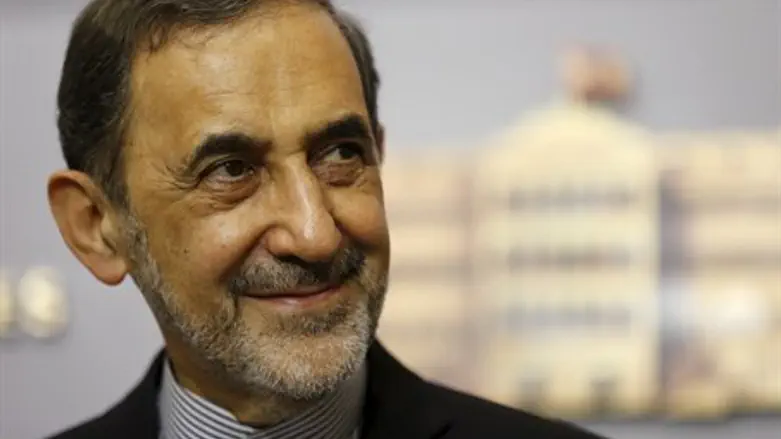 Ayatollah Ali Khamenei's aide Ali Akbar Velayati
Reuters
Iranian Supreme Leader Ayatollah Ali Khamenei's top foreign affairs adviser on Wednesday voiced strong condemnation of the UN Security Council (UNSC) adoption of the Iran nuclear deal last Monday.
Speaking at a meeting with a science delegation from the Non-Aligned Movement (NAM), the aide, Ali Akbar Velayati, spoke out against how the deal will lift a UN conventional arms embargo on Iran in five years, and end sanctions on ballistic missiles sales to Iran in eight years.
"The recent UNSC resolution on Iran's defensive capabilities, especially its missiles, is unacceptable to Iran," fumed Velayati as cited by the semi-official Fars News Agency.
Khamenei's aide continued, saying, "this resolution has been prepared under the influence of expansionist Western states to undermine Iran's defense, and especially missile capabilities, and it is unacceptable from Iran's point of view."
"The goal of these moves by the UNSC which is under their (i.e. Western) influence is to deprive Iran of its Islamic-Iranian identity, independence and territorial integrity, but Iran will not accept this and other similar resolutions."
Velayati made similar statements against the limitations on Iranian missiles last Tuesday, saying, "missiles like Shahab, Sejjil and the like, have never been used for carrying nuclear warheads, and therefore, are not subject to the paragraphs of the Vienna draft agreement."
However, the long-range ballistic missiles are in fact nuclear capableaccording to international reports, particularly the Shahab 3 and Sejjil 2.
Concerns about the nuclear deal have grown as time passes since it was sealed, with new revelations showing classified sections of the deal have Iran inspect its own covert nuclear facilities, and that the deal obligates the US to protect Iran from Israeli nuclear sabotage.
It also has sparked fears of a regional nuclear arms race, after key sources in Saudi Arabia indicated their country will likely try to obtain a nuclear weapon as well following the deal.