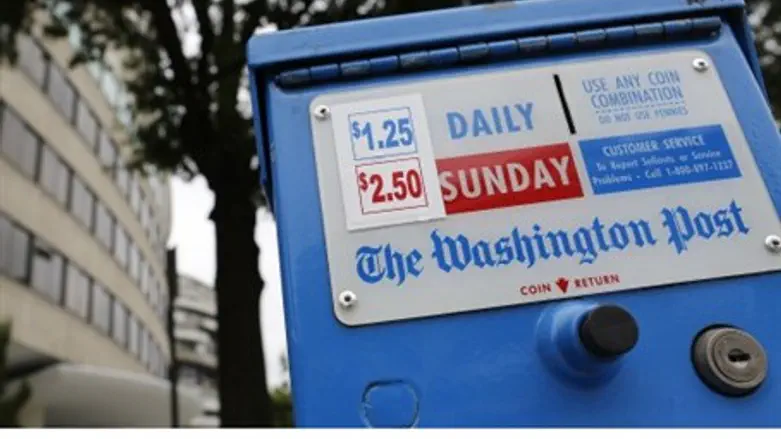 Washington Post (illustration)
Reuters
The Washington Post ran an opinion piece from Syrian Islamist group Ahrar al-Sham criticizing US policies, giving an unusual platform to a group that has allied with supporters of Al Qaeda.
The piece, posted online late Friday and penned by the group's foreign relations head Labib Al Nahhas, excoriates the strategy of US President Barack Obama's administration in Syria, calling it an "abject failure."
Nahhas claimed that in its quest to not support radical groups in Syria, American policy has so narrowly defined the term "moderate" that it excludes most opposition groups in the country, including Ahrar al-Sham.
He said Ahrar al-Sham has been "falsely accused" of being close to radical group Al Qaeda and "unfairly vilified" by the Obama administration.
The Islamist group Ahrar al-Sham, one of the most powerful rebel groups in Syria, has allied with Al Qaeda affiliate Nusra Front in fighting against the Syrian regime and the Islamic State (ISIS) extremist group.
That alliance managed to quickly push regime forces out of key towns in the northwest Idlib province in the last months.
Ahrar al-Sham, Nusra and ISIS have been targeted in US-led air raids in Syria that were launched in order to destroy the ISIS group in Iraq and Syria.
The US label "moderate" is an important designation in Syria because it makes a group eligible for training and support from American programs.
US military officials recently reported that 60 fighters were being trained to fight ISIS, far below the 5,400 trainee target for the first year of its program.
The military blamed the small number on difficulties vetting moderate groups willing to take on ISIS as their primary foe.
Nahhas said the US needs to stop taking such a narrow view of the conflict and start recognizing the "legitimate mainstream" Syrian opposition like Ahrar al-Sham.
"Stuck inside their own bubble, White House policymakers have allocated millions of US taxpayer dollars to support failed CIA efforts to support so-called 'moderate' forces in Syria," he wrote.
Washington should "admit that the Islamic State's extremist ideology can be defeated only through a homegrown Sunni alternative - with the term 'moderate' defined not by CIA handlers but by Syrians themselves."
AFP contributed to this report.