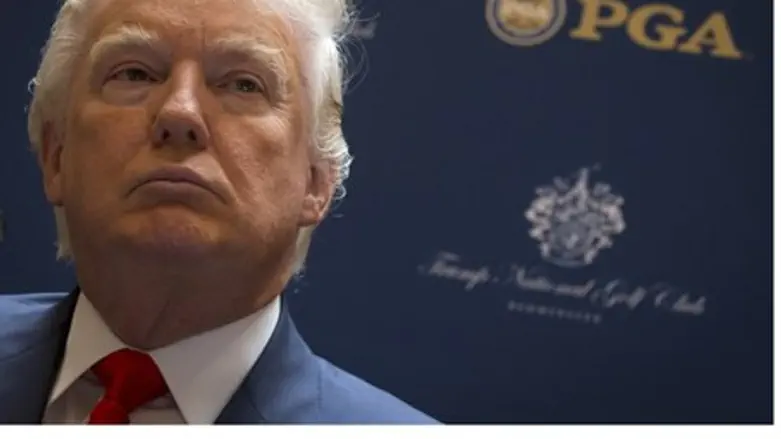 Donald Trump
Reuters
Donald Trump slammed Univision Communications with a $500 million lawsuit on Tuesday after the television network pulled its Spanish-language coverage of the Miss USA beauty pageant, which he co-owns.
Trump, contending for the Republican nomination in the 2016 presidential race, angered the network by alleging that illegal Mexican immigrants to the US are "rapists" as he announced his candidacy.
Going through with his threat to sue Univision should it indeed pull coverage, Trump has filed a breach of contract and defamation suit with the New York Supreme Court. 
Beyond the lawsuit, Trump also attacked fellow presidential hopeful Hillary Clinton as well as her supporter Haim Saban, an Israeli businessman whose investment firm owns Univision, of being the real forces behind the broadcast's cancellation. 
"While Univision has claimed in the media that its decision to cut ties with MUO came in response to certain comments by Mr. Trump during a June 16, 2015 campaign speech announcing his candidacy for President of the United States, the decision was, in reality, a thinly veiled attempt by Univision, a privately held company principally owned by longtime Clinton Foundation donor and current Hillary Clinton fundraiser, Haim Saban, to suppress Mr. Trump's freedom of speech under the First Amendment as he begins to campaign for the nation's presidency and, in recent weeks, has dramatically risen in the polls while expressing critical views of Mrs. Clinton," the complaint asserts. 
The network did not take the news sitting down, blasting the real estate billionaire's lawsuit as "both factually false and legally ridiculous" and once again denouncing his "derogatory" remarks against immigrants. 
"We will not only vigorously defend the case, but will continue to fight against Mr. Trump's ongoing efforts to run away from the derogatory comments he made on June 16th about Mexican immigrants," Univision said in a statement on Tuesday afternoon. "Our decision to end our business relationship with Mr. Trump was influenced solely by our responsibility to speak up for the community we serve."