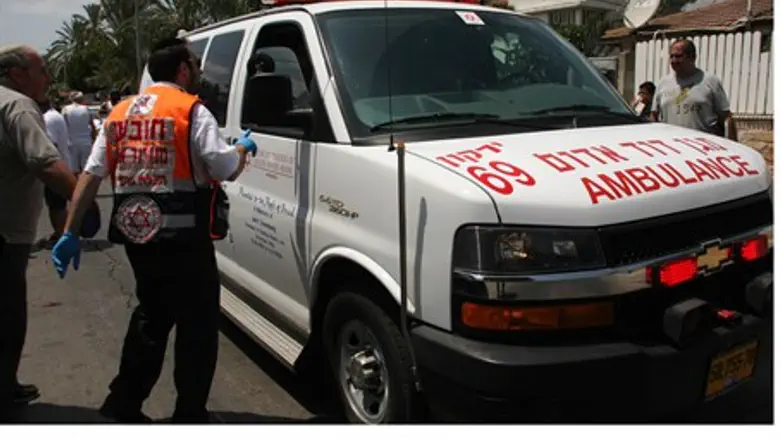 Ambulance (Illustrative)
United Hatzalah
A 60-year-old man found bloodied and beaten in an agricultural field between Pedaya and Carmei Yosef in central Israel earlier Wednesday has died from his wounds.
The man, a farmer and resident of the city of Rehovot, had been attacked by an Arab gang - apparently a group of the many Palestinian Arabs who regularly illegally enter Israeli cities in search of employment. 
Magen David Adom (MDA) paramedics who arrived at the scene shortly afterwards were forced to resuscitate the dying victim. After returning his pulse they transported him to Assaf Harofeh Hospital in Tzrifin, where he succumbed to his wounds some time later.
Police have opened an investigation and are currently attempting to locate the perpetrators. Investigators say they have yet to determine whether the incident was criminal or terror-related.