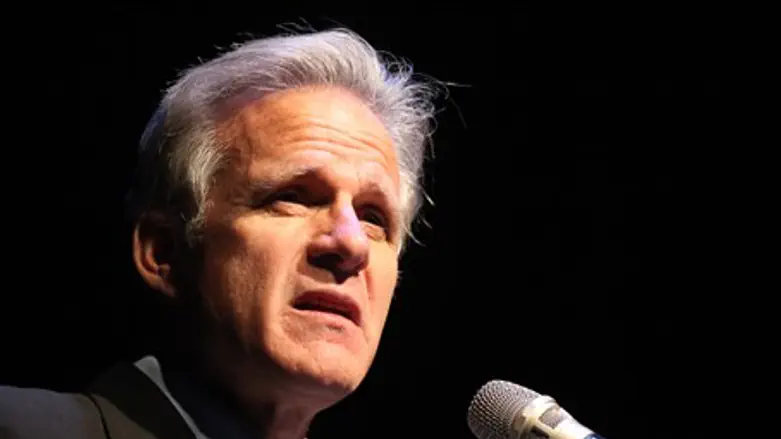 Michael Oren
Flash90
MK Michael Oren (Kulanu), the former Israeli ambassador to the United States, criticized President Barack Obama for the second time in a week, further angering fellow Israeli politicians. 
In a Foreign Policy essay entitled "How Obama Opened His Heart to the 'Muslim World,'" Oren asserts Obama's obsession with the Muslim world stems from the Islam-practicing father who abandoned him.
Yesh Atid chairman Yair Lapid slammed Oren for the article, arguing that "you would not expect diplomats to write books immediately after leaving the job. This harms relations between the United States and Israel, during a time when they're already in danger."
"We're speaking about nonsense in tomato juice because it's a pseudo-psychological analysis based on nothing," Lapid added, using an Israeli idiom to critique Oren's assertions. 
Deputy Foreign Minister Tzipi Hotovely also attacked the recently-elected MK and former ambassador, telling Walla! News that "MK Michael Oren does not represent Israeli policy about our relationship with the United States, but only himself."
"The US is a true friend of Israel and any attempt to harm relations between the two countries through the decline in the private sphere will not succeed," she added. 
The latest controversy comes days after Oren published an op-ed in the Wall Street Journal arguing that Obama had "deliberately" tanked US-Israel relations. 
The chairman of Oren's Kulanu party, Moshe Kahlon, quickly issued an apology to US ambassador to Israel Dan Shapiro; Strategic Affairs Minister Gilad Erdan also denounced Oren for the "detached" statements. 
Despite pressure from the Obama administration, Prime Minister Binyamin Netanyahu has refused to issue a condemnation.