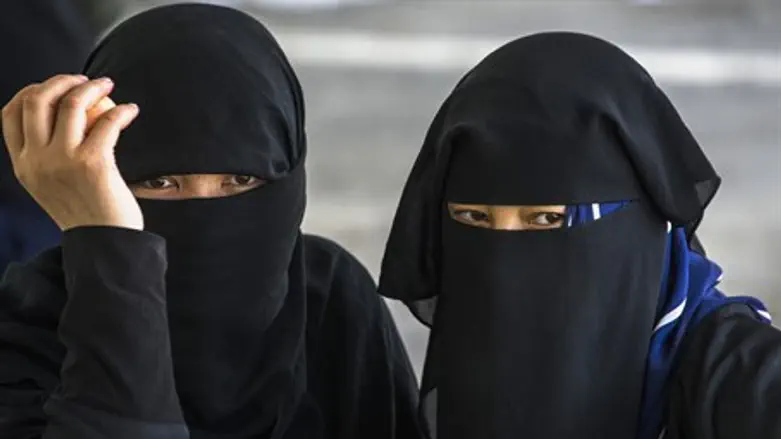 Uighur Muslims complain of widespread discrimination and persecution in China
Reuters
China has announced that fasting during the Muslim holy month of Ramadan will not be permitted in the largely-Muslim province of Xinjiang.
This is not the first time such a ban has been imposed, but this year tensions are extra high because of recent attacks in the area carried out by Muslim extremists.
With China's leading role in world power-politics gradually mounting, decisions by the leaders of the giant country are of increasing interest to the rest of the world. China is the most populous country in the world and the 3rd largest in size.
Statements were posted over the past several days on websites of schools, government agencies and local party organizations in the Xinjiang region – known as "China's Muslim borderland" – ordering the ban. The official explanation is to "protect students' wellbeing" and "prevent the use of schools and government offices to promote religion." Members of the officially atheist ruling party have also been "encouraged" to avoid day-time fasting, in direct contrast with traditional Muslim practice during Ramadan.
"No teacher may participate in religious activities, instill religious thoughts in students, or coerce students into religious activities," reads a statement on the website of the No. 3 Grade School in Ruoqiang County in Xinjiang.
Muslim violence has escalated in recent years in Xinjiang. AP reports that members of the region's Uighur ethnic group explain that discrimination and restrictions on religion, such as a ban on taking children to mosques, are fueling anger at the ethnic Han Chinese majority.
Recent violence in the area include last month in a vegetable market that killed 43 people, and one last year in which 13 would-be terrorists were killed by police. Authorities have blamed two other attacks, at train stations in Urumqi and in China's southwest, on Muslim extremists. More than 380 people were arrested in one month, and public rallies were held to announce their sentences.
The website of the grade school in Ruoqiang County featured an announcement that "Students shall not participate in religious activities; they shall not study scripts or read poems at script and choir classes; they shall not wear any religious emblems; and no parent or others can force students to have religious beliefs or partake in religious activities."
There are some 56 recognized ethnic groups in China, the 2nd-largest of which are the Uighurs, largely identified with Islam.