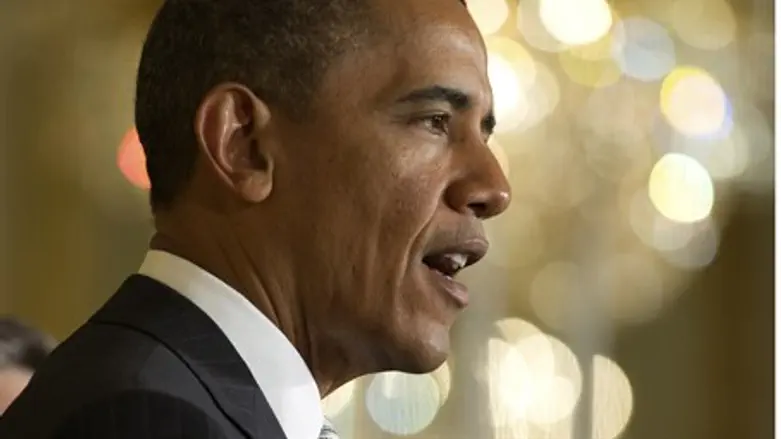 Barack Obama
Reuters
Top US officials accuse the administration of US President Barack Obama of intentionally trying to play down the terrorist threat of Iran, the leading state sponsor of terror, in context of the 2015 World Threat Assessment of the US Intelligence Community.
In response to senators who asked why Iran's terror activity was notably absent in the report, Director of National Intelligence James Clapper admitted earlier this month in a letter that it was wrong to exclude references to Iran and its Lebanese terror proxy Hezbollah.
Senator Dan Coats (R-IN) told the Washington Free Beacon on Wednesday in response to the letter, "this administration cannot overlook Iran's support for terrorism, especially as it concludes an unwise nuclear deal with a regime that undermines American interests at every opportunity."
"If Director Clapper expects us to take future assessments seriously, he must strive to fairly inform policymakers and educate the American people about the threats we face, without editorializing," added Coats.
That assessment was shared by Senator Mark Kirk (R-IL), who likewise slammed the administration's stance on the Iranian threat in context of the Iran nuclear talks that are approaching a June 30 deadline for a final deal.
"No American lawmaker will be able to claim ignorance when a final deal's sanctions relief allows Iran to funnel billions to Hezbollah, Syria's Assad regime, Shia militias in Iraq, Houthi militants, and other destabilizing actors in the region," said Kirk.
A senior congressional staffer who has been associated with the issue for a long time told the Washington Free Beacon off the record that the 2015 World Threat Assessment isn't the only report in which the Obama administration is trying to diminish the Iranian threat.
"Whether you're talking about the US Intelligence Community's annual Worldwide Threats assessment, the Pentagon's ever-shrinking annual report on Iran's military power, or official hints that the pro-terror Iranian regime could somehow be an ally against terrorism in the Middle East, the Obama Administration seems eager to downplay the dangers posed by Iran as negotiators close in on a comprehensive nuclear agreement," said the source.
Despite Clapper's promise in his recent letter that the US is assessing the Iranian terror threat, Senators are still seeking to receive classified and unclassified reports on "Iran's support for terrorism and the threat posed by Shia militants."