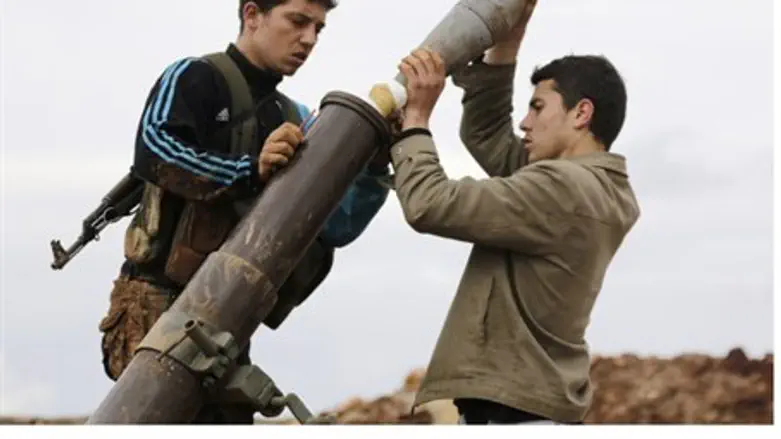 Al Nusra Front fighters have been battling ISIS in southern Syria
Reuters
Charges were filed in the Judea-Samaria Military Court against Anas Ka'arna on Tuesday, a Palestinian Authority (PA) resident who joined the Al-Qaeda associated Al Nusra Front last year. 
According to the indictment, Ka'arna joined Nusra in October 2014 in Syria, traveling there to train in order to carry out deadlier attacks against Jews in Judea and Samaria. 
As part of the organization, Ka'arna was given paramilitary training alongside radical Islamist studies. He even fought on the organization's behalf in Aleppo. 
During the battle he was injured, but the injury did not prevent him from continuing to take part in the terrorist organization.
On his way back to the PA, he was caught carrying sensitive materials and proof of his terror training. His detention was extended until the end of criminal proceedings.