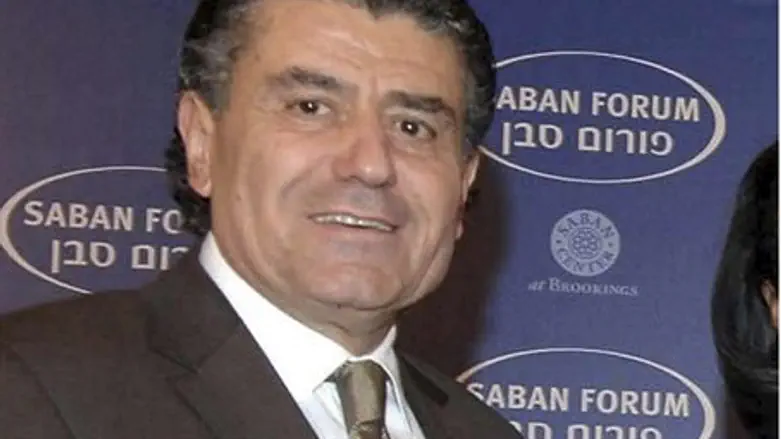 Haim Saban
Israel news photo: Flash 90
Rich Israelis kept getting richer in 2014, The Marker's annual survey of Israel's 500 wealthiest individuals found, with the collected group's total assets jumping from $30 billion this time last year to $140 billion as of May 15. 
In addition, in 2014 the number of Israeli billionaires grew from ten to 84.
Based on an exchange of 3.9 shekels to the dollar, and after adding up assets and subtracting debts, The Marker found Israel's richest person to be Patrick Drahi, with an estimated net worth of $16.5 billion. 
Drahi, the head of Hot Telecommunications and a recent acquirer of several global telecom companies, is miles ahead of The Marker's number 2, Stef Wertheimer, who has a net worth of $8.25 million after selling his Iscar tool-making company to Warren Buffett.
The third richest Israeli with an estimated $5 billion in assets is Shari Arison, an heir to the Carnival Cruise Lines fortune as well as the owner of Arison Investments. 
In fourth place is mega Hollywood producer Arnon Milchan, who is also a shareholder of Channel 10. Milchan is estimated to be worth $4.2 billion. 
Real estate and construction tycoon Yitzhak Tshuva is in fifth place, with an estimated net worth of $4 billion. Having moved his energies to gas and energy, his Delek Group holds larges shares in Tamar and Leviathan - Israel's two biggest natural gas fields. 
Billionaire brothers and heirs to the Sammy Ofer shipping fortune, Idan Ofer (3.25 million) and Eyal Ofer (2.4) rank as number 6 and 10 on the list. Idan control holding companies The Israel Corporation and Kenon Holdings, while Eyal has shipping interests abroad.
Rounding out the the top ten are Gil Schwed, founder and CEO of Check Point Software Technologies, at $3.1 billion; London-based Teddy Sagi, founder of gambling software and services company Playtech, and Partner Communications owner Haim Saban. 
Interestingly, only three of the top 10 wealthiest – Wertheimer, Tshuva and Schwed – earned their billions in Israel.