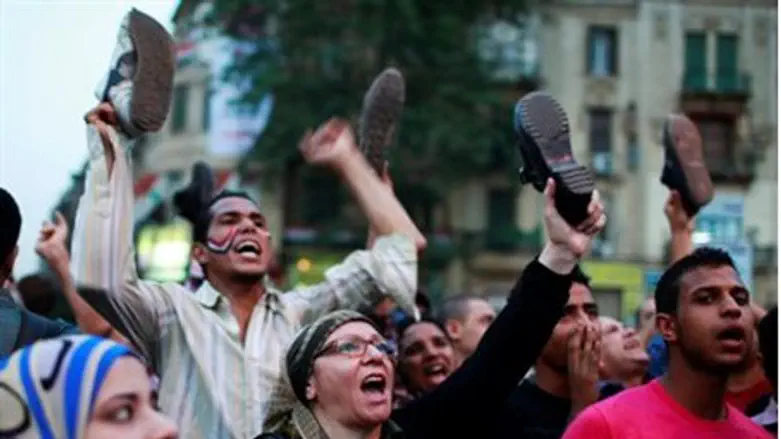 Zionists celebrate successful shoe-snatching operation
Reuters
From Zionist sharks to Mossad vultures; for anti-Zionists, where Israel is concerned conspiracy theories are always in-vogue - no matter how outlandish or just plain nuts they sound.
Vying for this year's best Israel-related conspiracy theory is an Islamist activist in the UK, who claims he has been the victim of the most dastardly of Zionist deeds.
According to Asghar Bukhari, founder of the extremist Muslim Public Affairs Committee (MPAC), Zionists broke into his house last night and stole... his shoe.
No kidding.
Zionists stole my shoe
Screenshot/Facebook
For good measure, he included an illustration:
Really... they did!
Screenshot/Facebook
Arutz Sheva could not independently confirm whether the picture above is a stock image, or if Asghar Bukhari simply needs a good bath.
Meanwhile, shoe-snatching Zionist Twitter users have been rubbing salt into Bukhari's wounds, by cruelly reacting to his "expose" with ridicule. They even started a hashtag: #MossadStoleMyShoe
One even rededicated his Twitter username:
Anti-Zionists: Be afraid, be very afraid!