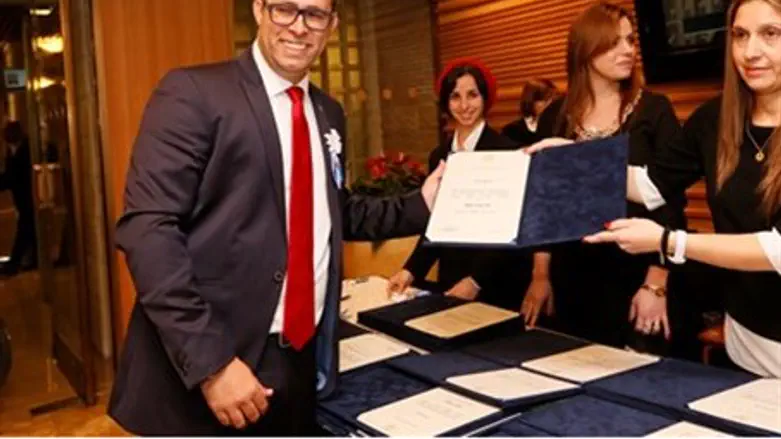 Oren Hazan
Knesset spokeswman
Freshman MK Oren Hazan (Likud) has sponsored a bill that would make it mandatory for all Israeli schoolchildren to study spoken Arabic, from first to 12th grade.
The trigger for Hazan's decision is apparently the Defense Ministry's announcement that it has frozen plans to offer separate buses for Jews and Arabs in Samaria.
"In our daily reality, with Jews riding the buses in Judea and Samaria and hearing the Palestinians – they are usually afraid," Hazan said. "With global terrorism and radical Islam on the rise, the lack of knowledge and understanding leads to fear."
Army Radio reported that the bill has been received with enthusiasm by both Left and Right. MK Meretz's Issawi Frej signed the bill in support, and said: "This bill is a process that I have been accompanying for a year. I can only hope. Everything has a chance, it depends on who's behind it. Since Oren Hazan is a Coalition man and knows how to work and dig – there's a chance that it'll pass."
Other MKs who signed the bill include Yinon Magal (Jewish Home), Anat Berko (Likud) and Merav Ben Ari (Kulanu).