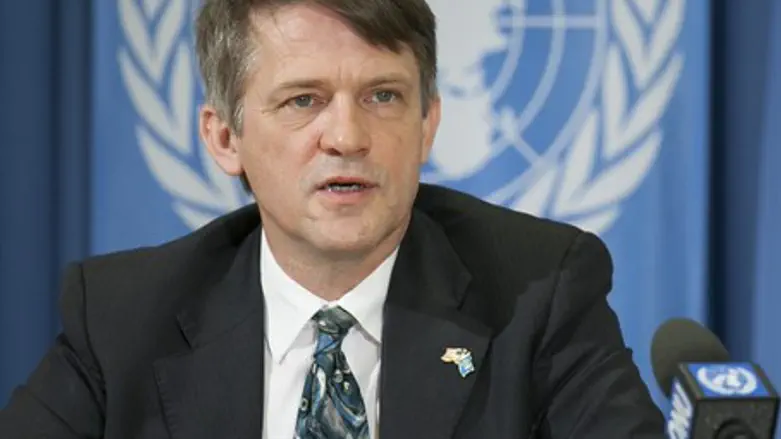 Thomas Countryman
US State Department
Assistant US Secretary of State for International Security and Nonproliferation, Thomas Countryman, recently visited Israel and held talks with senior Foreign Ministry officials, about the possibility of making the Middle East nuclear-free.
Washington seeks to advance the idea after reaching agreement with Russia about the matter.
The State Department confirmed Countryman's visit and sources in the US Administration said that Israeli agreement to the idea would be a catalyst for bringing additional countries into discussions on the matter.
The Americans have been attempting to convene an international conference on the subject for some time, without success. Secretary of State John Kerry spoke about the idea with pessimism, and said it was "a very tough challenge."
The Foreign Ministry did not want to respond to the report about Countryman's visit and told Arutz Sheva that "the subject is a sensitive one, we will not talk about it."