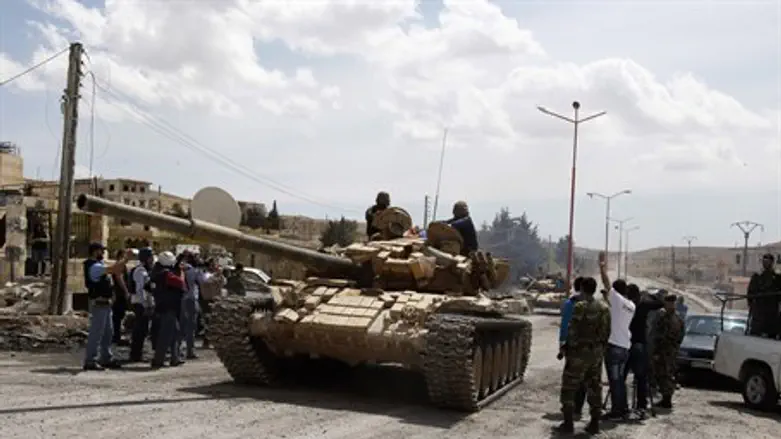 Syrian regime forces in Qalamoun (file)
Reuters
Iran is 'proud' of the achievements of Hezbollah and the Syrian army in a series of recent battles in Qalamoun, an adviser close to Iranian Supreme Leader Ayatollah Ali Khamenei stated Monday. 
"We feel very proud as we have been watching in the last few days the new victories that the Lebanese resistance and Syrian army are achieving in Qalamoun," Ali Akbar Velayati said, according to the Lebanese Daily Star. "This contributes to strengthening the axis of resistance not only inLebanon and Syria, but in the whole region and worldwide."
Velayati arrived in Lebanon on Sunday and was welcomed by Hezbollah MPs. 
Hezbollah and Syrian forces killed 20 Al-Nusra terrorists last week, after seizing significant territory in and around Qalamoun. The Qalamoun region, which lies north of Damascus and runs along the Lebanese border.  
Earlier this month, Hezbollah chief Hassan Nasrallah vowed to oust rebels from the Qalamoun region, saying the situation "needs radical treatment" but without saying when the assault would start.
In April 2014, regime forces backed by Hezbollah took control of most of Qalamoun, but hundreds of rebel fighters remain entrenched in the mountainous region.