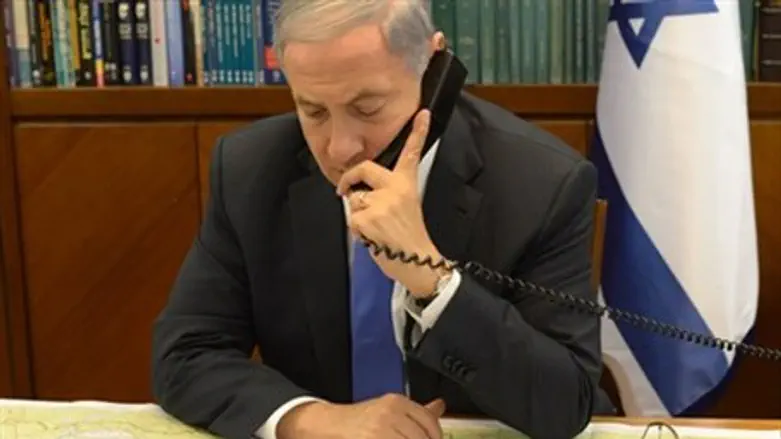 'Youre fired.'
Flash 90
Prime Minister Binyamin Netanyahu, who is currently the Acting Communications Minister, fired Communications Ministry Director Avi Berger over the phone Sunday evening.
The move reportedly reflects the tension between Netanyahu and the man who appointed Berger, the outgoing Minister of Communications, Gilad Erdan.
According to Globes, the two candidates for replacing Berger are Attorney Eitan Tzafrir, who served as a head of staff in the Communications Ministry at Netanyahu's behest, and Shlomo ("Momo") Filber, formerly Netanyahu's bureau chief.
Under Erdan, Berger led a series of reforms in the cellular communications market, including the broadband reform, tenders for fourth generation cellular and unification of cellular networks.
Erdan, who was also Interior Minister for the last five months, refused to be appointed Minister of Internal Security in the newly formed government. He demanded that the Interior Ministry remain in his hands and be unified with the Internal Security Ministry, but Netanyahu refused and appointed Silvan Shalom Interior Minister instead.
"I proposed a unification with the Internal Security Ministry. In both ministries, there are huge challenges," Erdan said Sunday. "Regrettably, my position was not accepted and therefore, in the coming days, I will have to consider my future path in public service, between the Knesset and the government."