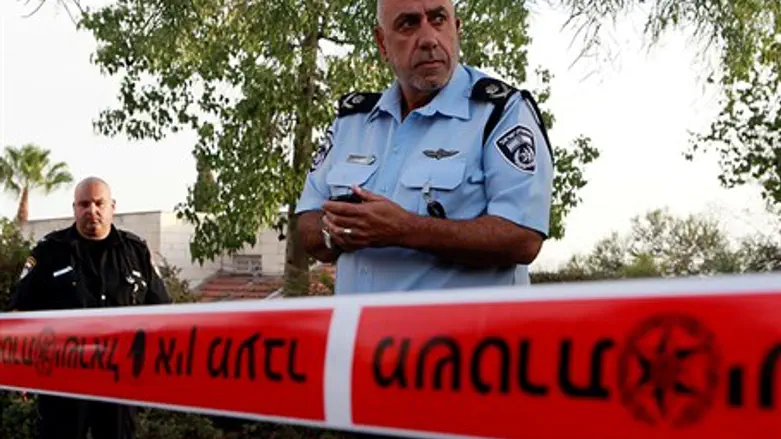 Police (file)
Flash 90
Murder rates were four times as high in the Palestinian Authority (PA) and Gaza than in Israel in 2012, according to a new study on homicide released last week. 
The findings are part of a global study on homicide by the Igarapé Institute, a Brazilian think-take. 
Last week, Igarapé released an interactive Homicide Monitor Map, which allows users to browse a wealth of public data on homicide for nearly every country in the world from as far back as 2000 and as recent as 2012. 
134 people were killed in Israel in 2012, according to this database - assuming it is not including terror victims - at a rate of 1.8 murders per 100,000 people. 
By contrast, 312 people were killed in the PA that same year, or a staggering 7.4 murders per 100,000 people. 
Overall, nine of ten of the top countries for murder are in Latin America and the Caribbean, the study found, with Honduras topping the list at 7,172 people killed in 2012 - or 85.5 people for every 100,000. 
Other top murder capitals of the world included Venezuela, the US Virgin Islands, Belize, Jamaica, El Salvador, Anguilla, Guatemala, Swaziland, and Columbia. 
The database does not provide a comprehensive list of the safest countries worldwide, but indicates that Western Europe is the safest overall - as well as the UK and Australia - with several countries hovering at or below 1 murder per 100,000 people. 
The US, meanwhile, has the highest homicide rate among Western countries, with 4.7 murders per 100,000 people, or 14,827 murders in 2012.