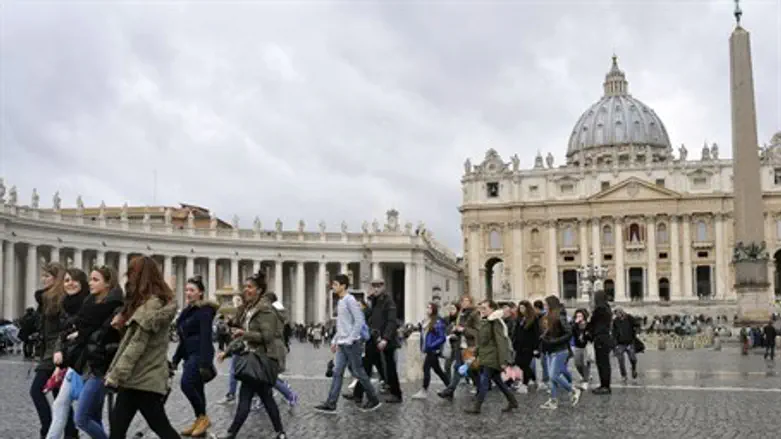 The Vatican, Rome
Flash 90
Police raids in Italy may have been targeting 18 Al Qaeda-linked suspects who were planning an attack on the Vatican, a state prosecutor revealed Friday.
Chief Prosecutor Mauro Mura revealed to Reuters that the suspects had been planning a bomb attack at the Catholic spiritual center and that a suicide bomber had arrived in Rome.
Wiretaps revealed suspicions of a "big jihad in Italy," the police officer in charge of the raids, Mario Carta, added. 
All of the suspects are Pakistani or Afghani; the cell was based on the island of Sardinia. Two of the suspects were allegedly bodyguards to Al Qaeda leader Osama Bin Laden in Pakistan, before his death in 2011, police say.  
The terror cell entered Italy via smuggling or by posing as refugees; some were then sent to other cities in northern Europe to carry out attacks. 
The cell may have already been responsible for the Peshawar market bombing in 2009, according to Sky News.
While some of the arrests may have already been made, Italian authorities have indicated that the bust is still in progress.