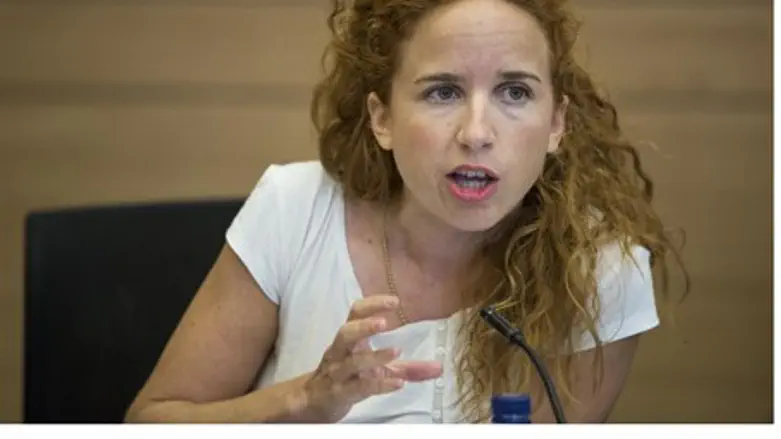 Stav Shaffir
Noam Revkin Fenton/Flash 90
The Im Tirtzu movement is very satisfied with the results of general elections nearly three weeks ago, but are still concerned about the next steps Prime Minister Binyamin Netanyahu will take as he builds a government. 
Speaking to Arutz Sheva on Sunday, Im Tirtzu's Director of Policy Alon Schvartzer hoped the Prime Minister would remember who brought about his major victory. 
"Netanyahu received a large mandate from the public, a mandate to guard the Jewish identity of the state, to defend the soldiers of the IDF, to be proud of 'Hatikvah,' and to keep Jerusalem united," Schvartzer stated.  
"We need to take care of the high cost of living and housing prices, but in the end, the Jewish identity of the state is important to those who voted for Likud and Netanyahu."
Addressing rumors of a possible unity government between Likud and the Zionist Union (Labor-Hatnua - ed.), Schvartzer said that a party with MKs like Stav Shaffir cannot sit in a Netanyahu-led government. 
"If the government formed promotes Zionist values and guards Jewish identity, we will support it," Schvartzer explained. "But it's hard for me to believe that [Labor leader Yitzhak] Buji Herzog, who spoke against the identity of the Jewish state during elections, [who represents] a party who opposed to the Jewish State Law - I don't see how he could sit in the government."
"There are people there," Schvartzer continued, "like Yossi Yonah, Zohir Bahalul, and Stav Shaffir. I wish Labor party officials would vomit out these post-Zionists, but in the meantime they're still there."
Schvartzer also attacked left-wing organizations, such as the New Israel Fund and V15, for "undermining democracy" during the election campaign. 
"They weren't able to make the 'revolution' so now they're angry. They play like they are democratic institutions, but they undermined democracy when they they tried, with the help of foreign money, to take over the government."