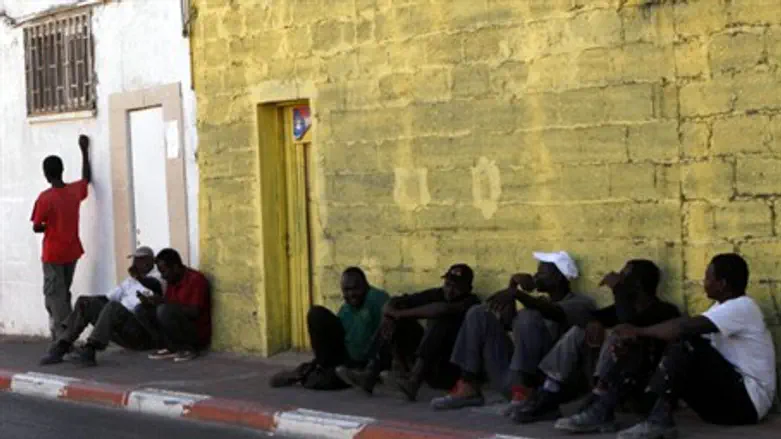 Infiltrators in Ashkelon
Flash 90
Israel is reportedly conducting talks with Rwanda and Uganda, in the hope of finalizing an agreement in which Eritrean and Sudanese infiltrators would be deported to the African countries, in return for trade deals.
Rwanda's President Paul Kagame confirmed the deal Thursday at a press conference in Kigali. He said that the two countries have held discussions on the topic, but did not elaborate, according to The East African.
"On Rwanda and Israel, yes, I know there has been this discussion and it has been a debate in Israel about these Africans who have migrated to Israel as they do to other European countries. Some of them are either there illegally or with different status," he said.
"I do not know the details this far, there is some package they (Israel) give them to leave, so we have been approached," Kagame added.
Israel's Interior Minister Gilad Erdan confirmed that Eritrean and Sudanese infiltrators are to be deported to Rwanda and Uganda in return for millions of dollars in lucrative sales from Israel.
"We give them a package that includes a flight and $3,500 – no small sum in these countries. They will be given visas and will be allowed to work," Erdan said.
The plan encourages the migrants to "to leave Israel in a safe and respectable way," Erdan added.