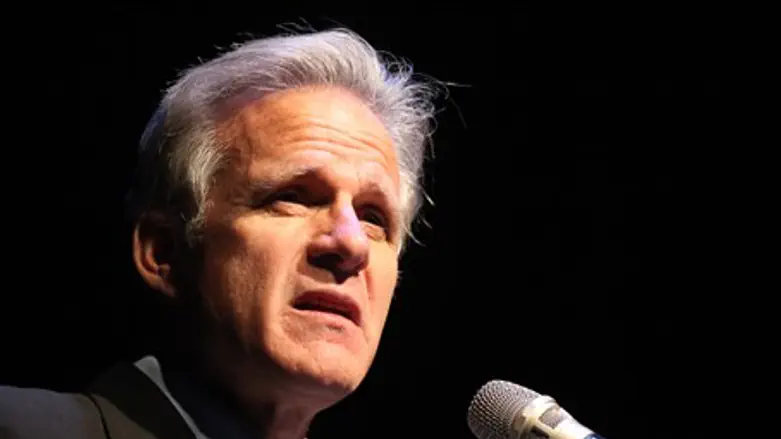 Michael Oren
Flash90
MK Michael Oren (Kulanu), formerly Israel's ambassador to the United States, called the inclusion of the Palestinian Authority on the International Criminal Court "a strategic threat."
Palestinian Authority Chairman Mahmoud Abbas did not join the ICC in order to advance the establishment of a Palestinian state, Oren argued, but "to use as a strategic threat against Israel, in the form of international boycotts and sanctions."
The Palestinian Authority's (PA) request to join the ICC took effect on Wednesday, paving the way for it to sue Israel for "war crimes."
Oren said that the ICC "hammer" that the PA could now use would be no less of a threat than the rockets and missiles fired at Israel by Hamas and other terror groups. The move "is designed to take from us the right to defend ourselves and the right to exist as a Jewish and democratic state," said Oren.
Despite that, Oren added, "Israel will know how to defend itself and its solders in the face of the immoral and cynical complaints the PA will file in the Hague."
A Palestinian Arab source admitted to the possibility of the ICC bid backfiring while speaking to Maariv on Wednesday, noting "Palestinians can make a claim against the settlements, but it's doubtful that a claim regarding the recent war in Gaza won't bring about a counter-suit from Israel, which is preparing for this." 
"The Israelis have prepared stacks of paperwork on conduct during Operation Protective Edge, including claims of Hamas rocket fire and Palestinian groups shooting from schools and other civilian buildings. This could lead to a suit against Hamas leaders who control the Gaza Strip," the source added.