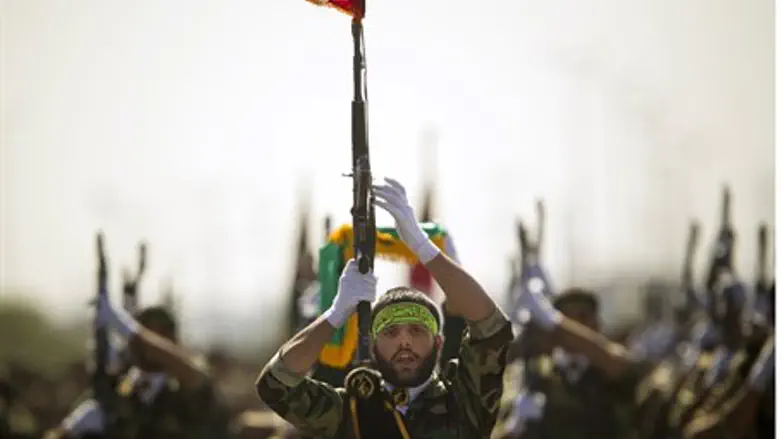 Members of Iran's Basij paramilitary force ma
Reuters
As talks over Iran's nuclear weapons program neared their deadline Tuesday, the Commander of Iran's Basij (volunteer) Force, Brigadier General Mohammad Reza Naqdi, was quoted as saying that "wiping Israel off the map is not up for negotiation."
In a basij conference in Iran, Naqdi also threatened Saudi Arabia and said that the counterattack it is waging in Yemen, against Iran-backed Houthis, "will end up like Saddam Hussein."
The report was carried on Kol Yisrael radio.
World powers were meeting for Iranian nuclear negotiations on Tuesday morning, for the final day of talks in Lausanne, Switzerland.
A morning session of the talks ended earlier than scheduled, after just 35 minutes, without results. 
Reports from Lausanne say that the talks may not end in a framework agreement, as had been hoped, but rather with a joint statement that outlines the points of agreement and disagreement between the sides. This. supposedly, would make it possible to continue the talks for another two months.