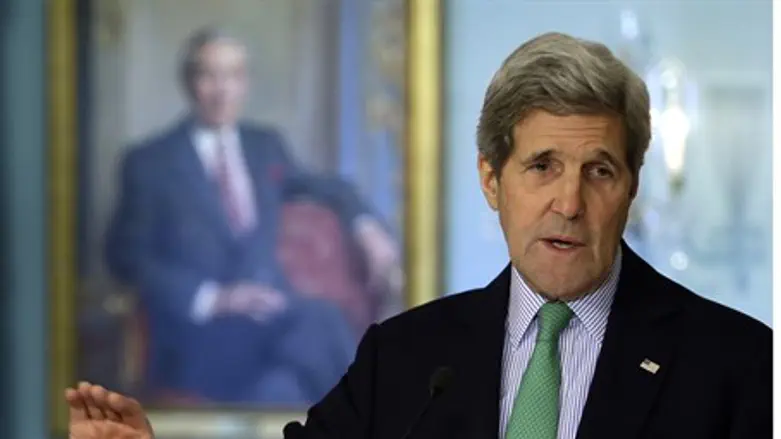 John Kerry
Reuters
U.S. Secretary of State John Kerry on Wednesday branded Syrian President Bashar Al-Assad "a brutal dictator", just one week after suggesting that it would be necessary to negotiate with Assad to forge peace.
Before heading to Switzerland to try to reach a deal on Iran's nuclear program, Kerry and his top official for Mideast affairs, Anne Patterson, met Moaz al-Khatib, a leading Syrian opposition figure, AFP reported.
The three discussed "ways to advance a political solution to the crisis in Syria," said a statement from State Department spokeswoman Jen Psaki.
"Secretary Kerry emphasized that Bashar Al-Assad is a brutal dictator with no legitimacy to lead Syria," Psaki added.
"The secretary reaffirmed our commitment to pursuing all diplomatic avenues to help bring about a political transition based on the Geneva Principles that leads to an inclusive government and a future of freedom, dignity, and security for the Syrian people," she said.
The United States has said that a transition could take place with elements of the current regime in Syria, but not Assad himself, and has consistently called for him to step down.
But on March 15, Kerry appeared to suggest in a CBS television interview that Washington would have to talk with Assad eventually if peace was to be forged.
Kerry's comments caused alarm both abroad and among the American-backed opposition as the war entered its fifth year, having claimed some 215,000 lives and with no end in sight after two rounds of failed Geneva peace talks.
Psaki later clarified that Kerry was referring to representatives of the Assad regime, and not Bashar Al-Assad himself.
Assad, for his part, responded to Kerry's comments by saying he was waiting for American "actions".
Assad said any real change in the international community's policy on Syria would require ending "political support of terrorists," a charge his government regularly levels against backers of the Syrian opposition.