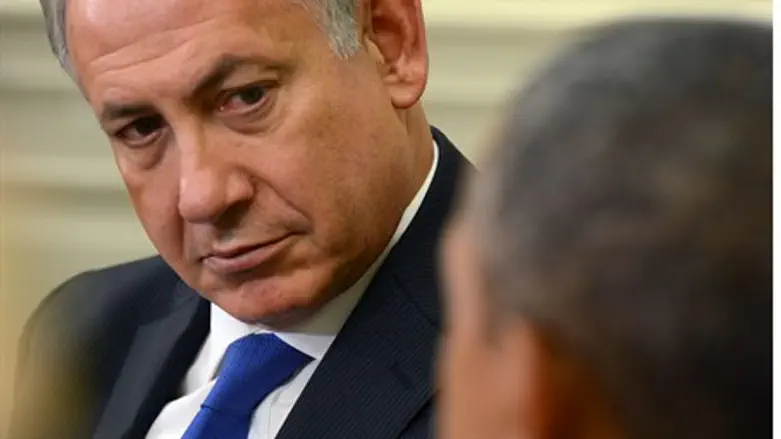 Binyamin Netanyahu, Barack Obama
Kobi Gideon/GPO/Flash 90
The White House on Monday bluntly warned Israel that its "occupation of Palestinian land" must end, dismissing Prime Minister Binyamin Netanyahu's efforts to take back controversial campaign pledges.
In unusually tough language that underscores the fracture in relations between Washington and Israel, AFP reported, White House Chief of Staff Denis McDonough said "an occupation that has lasted for almost 50 years must end."
McDonough criticized Netanyahu's pre-election pledge to block the creation of a Palestinian state and he questioned Netanyahu's efforts to undo the damage.
"We cannot simply pretend that those comments were never made, or that they don't raise questions about the Prime Minister's commitment to achieving peace through direct negotiations," he said.
"The Palestinian people must have the right to live in and govern themselves in their own sovereign state," he added.
McDonough is one of President Barack Obama's closest advisors, and his speech to the liberal pro-Israel lobby group J Street was followed closely in Washington.
Netanyahu's pledge deepened a long-running disagreement with Obama but his top aide said, the row was not based on "personal pique."
"America's commitment to a two-state solution is fundamental to US foreign policy," McDonough said. "It's been the goal of both Republican and Democratic presidents, and it remains our goal today."