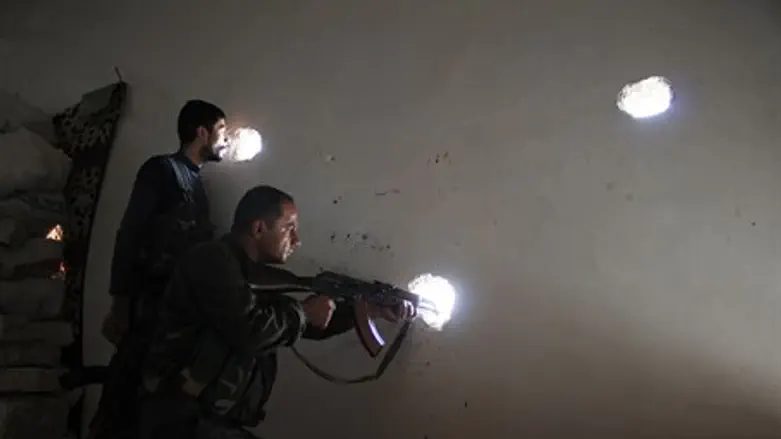 Kurdish YPG fighters (file)
Reuters
An Australian who travelled to Syria to join Kurds battling jihadists has been killed, a monitor said Wednesday, adding he was the first Westerner to die fighting alongside the Kurds.
"An Australian man was killed in an assault on Tuesday by the Islamic State against a position of the Kurdish People's Protection Units (YPG) near Tal Hamis in Hasakeh province," said Syrian Observatory for Human Rights director Rami Abdel Rahman.
The Observatory had reported the fighter's death on Tuesday, but was unable to confirm his nationality until Wednesday. 
"Dozens of Westerners have joined the YPG's ranks. There are foreigners fighting on all sides of Syria's war," said Abdel Rahman.
Last month, an Australian politician made headlines for joining the Kurds in the fight against ISIS. 
Matthew Gardiner, a former trade unionist and ex-president of the Northern Territory branch of the opposition Labor Party, left Australia to join a Kurdish militia in January. It is unclear whether Gardiner is the man who died Tuesday. 
In addition, about 90 Australians have been estimated to have left to join ISIS and other Islamist groups in Syria, Attorney-General George Brandis stated last month.