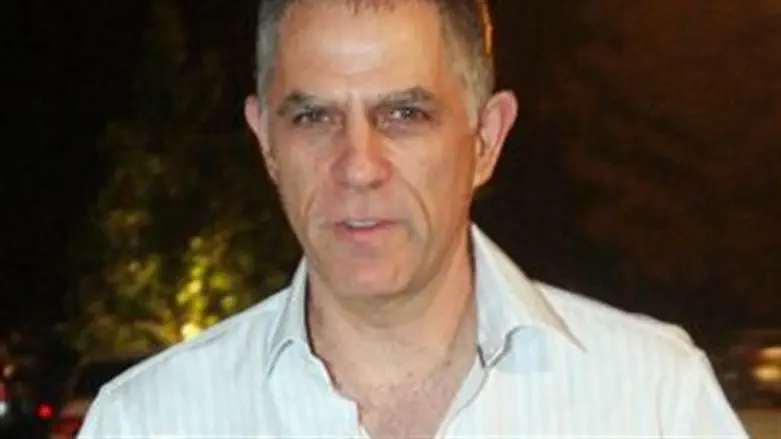 Arnon Moses
Flash 90
"It's time to put things on the table: the central element that stands behind the wave of mudslinging against me and my wife is Noni Mozes, the publisher of Yedioth Aharonoth and Ynet," said Prime Minister Binyamin Netanyahu on his Twitter account Monday morning, using the nickname by which Arnon Mozes is known.
Mozes, he claimed, "sees all means as legitimate in order to topple the Likud government under my leadership, to shut down Israel Hayom and bring back the oppressive control of Yedioth Aharanoth over printed journalism."
Yedioth and the Ynet website "are initiating and timing ridiculous, false and biased smears against me and my wife as part of a media campaign to replace the Likud government with a leftist one," Netanyahu added on Facebook.
Arnon 'Noni' Mozes
Flash 90
"In the last weeks, the attacks against me do not just appear on a daily basis, in the morning hours, when Yedioth Aharonoth is distributed," the prime minister complained. "They appear almost every hour, and sometimes even every 30 minutes, on Ynet.
"This extensive multi-linked smirch campaign uses, among other things, former employees [of the Prime Minister's Residence – A7], who are trying to obtain money from the state illegally, as well as assorted other intersted parties."
Netanyahu clarified, however, that he does not blame Mozes for all of the criticism being leveled at him. "There are numerous elements in the media that are working properly. They criticize the government in a way that is to-the-point, even if harsh. But this is something completely different: a businessman with many arms in the media is carrying out a systematic campaign of mudslinging against a serving prime minister, in order to change the government in Israel, for a pure business interest and for personal pecuniary profit."
Netanyahu explained that he is "bringing the matter to the public's knowledge in order to make clear: the Likud and I will not shirk away from this mudslinging. We will continue to wrestle against all of the malicious libel, for Israel's security and prosperity. No one will stop us.
"This is just the tip of the iceberg," he added. "I will elaborate at a later date."