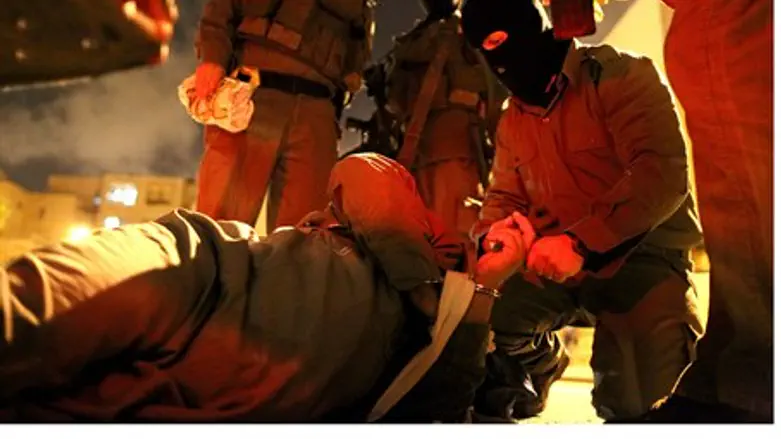 Arab terrorist arrested (file)
Nati Shohat/Flash 90
Two terrorists from the Hamas stronghold of Gaza breached into Israeli sovereign territory on Thursday night, where they were arrested.
The two were nabbed in the Eshkol Regional Council just outside of Gaza, adjacent to the kibbutzim of Sufa and Holit, after having broken through the security barrier.
After being located the two claimed to be armed with fragmentation grenades.
"Two Palestinians were arrested by Israeli soldiers on Israeli territory near the security fence" that separates Gaza and Israel, and IDF spokeswoman told AFP.
"They were arrested with three grenades, a knife and a screwdriver" and were taken away for questioning, she said, without providing any more details.
After the incident various searches were conducted to ensure that no other terrorists had breached Israeli territory from Gaza.