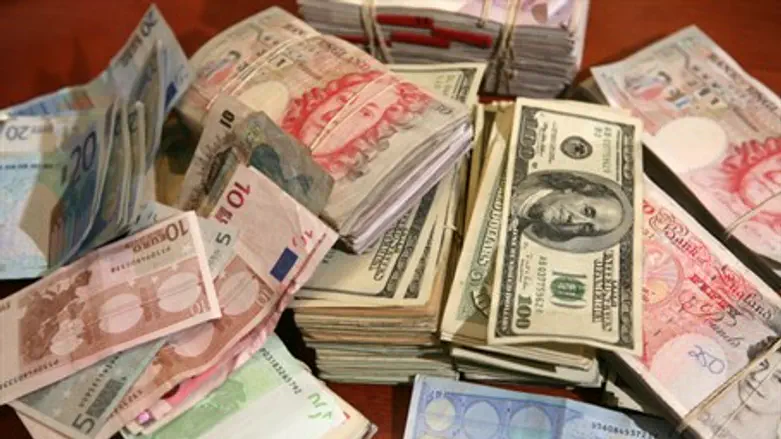 Foreign investment just keeps on rising...
Flash 90
Iraq on Wednesday donated $28 million to the Arab League as part of its contribution to support the Palestinian Authority (PA), an Iraqi official said, according to the Ma'an news agency.
Iraq's representative to the Arab League, Diya al-Dabbas, said that the payment highlights Iraq's commitment to the "Palestinian cause."
He condemned Israel's decision to freeze PA tax funds, a decision which came after the PA applied to join the International Criminal Court, and called on Arab countries to use their economic and financial weight to support the Palestinians.
Arab League Secretary General Nabil al-Arabi applauded Iraq's contribution to support the PA's budget.
Iraq's donation to the PA comes a day after Saudi Arabia said it had provided $60 million in direct support for the PA budget.
The PA has repeatedly asked for foreign donations, claiming it is on the verge of collapse due to a worsening financial crisis.
While blaming Israel for the PA's financial woes, its chairman Mahmoud Abbas continues to spend six percent of the PA's annual budget to pay $4.5 million a month to jailed terrorists and another $6.5 million to their families.