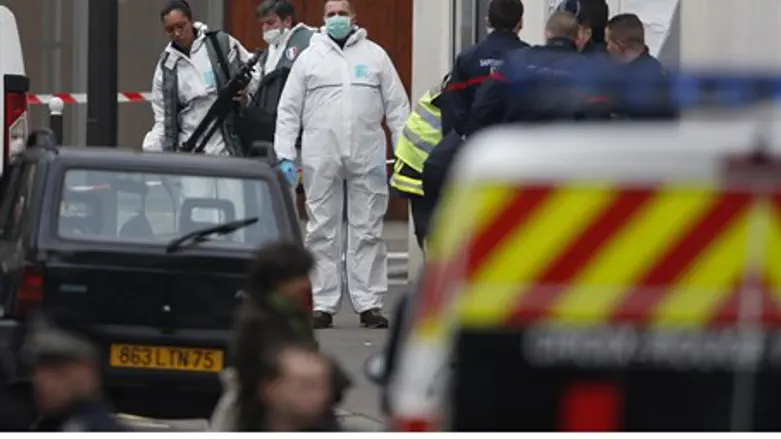 Aftermath of terror attack on Paris offices of Charlie Hebdo
Reuters
One of the two Paris terror attack suspects recently spent time in Yemen associating with Al-Qaeda in that country, U.S. officials briefed on the matter told CNN on Thursday.
Additional information from a French source close to the French security services puts one of the brothers in Syria.
If correct, the travel leads to a mosaic of potential influences that investigators will need to sort through as they seek answers to whether the attack is connected to any specific terror group or whether they were merely influenced to act in the name of a group.
An American official said the United States was given information from the French intelligence agency that one of the two brothers who are suspected of carrying out the attack, Said Kouachi, traveled to Yemen as late as 2011 on behalf of the Al-Qaeda affiliate there.
Once in Yemen, the older brother of the two received a variety of weapons training from Al-Qaeda in the Arabian Peninsula (AQAP), the official said, including on how to fire weapons.
It is also possible Said was trained in bomb making, a common jihadist training in Yemen. Two other U.S. officials confirmed that information about the Yemeni travel was passed to the U.S. from French intelligence agencies.
In addition, French Justice Minister Christiane Taubira told CNN's Christiane Amanpour on Thursday that one of the brothers traveled to Yemen in 2005. Taubira would not say which brother.
All the American officials who spoke to the network strongly emphasized that U.S. assessments are preliminary and a great deal of information about the suspect's travel still needs to be confirmed.
There is also scrutiny of travel by one of the brothers to Syria. A French source close to the French security services told CNN's Nick Paton Walsh that investigators have evidence to suggest one of the brothers -- it is unclear which -- traveled to Syria sometime in the past year.
The French source added that the French are working on a hypothesis, according to the officials he has spoken to, that this brother could be affiliated to the Islamic State (ISIS).
The two prime suspects in Wednesday's deadly attack on the French magazine Charlie Hebdo's Paris offices are still at large, but they were spotted by witnesses in northern France on Thursday, where they apparently robbed a service station.
Police already have their third prime suspect, named as 18-year-old Hamyd Mourad, in their custody, after he voluntarily handed himself over to authorities on Wednesday night.
Questions are already being asked as to how the other brother, Cherif Kouachi, who was jailed for three years in 2008 for helping recruit French Muslims to fight for Al-Qaeda in Iraq, could have been able to plan and carry such a brazen attack in broad daylight under the noses of intelligence services.