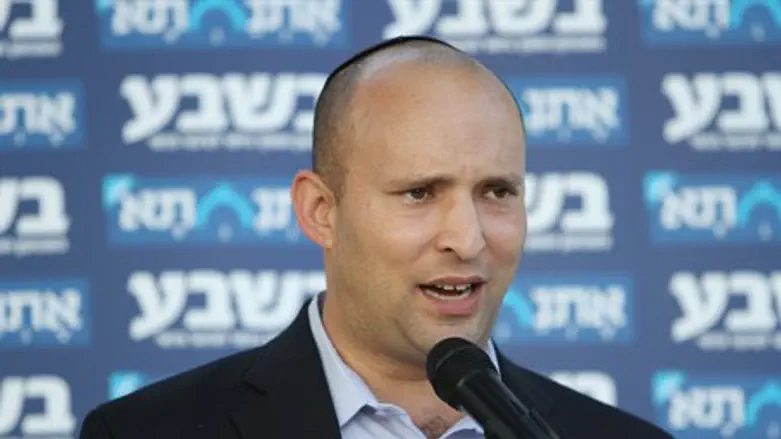 Naftali Bennett
Flash 90
Ministers and MKs have strongly condemned Palestinian Authority Chairman Mahmoud Abbas's application to join the International Criminal Court (ICC) Wednesday, with many remarking that it is the Palestinian Arabs, not the Israelis, who are liable to be found guilty of war crimes. 
"Abbas, a leading inciter of terror and a long-time Holocaust denier, would only be able to come to the ICC as a defendant," Jewish Home Chairman and Economics Minister Naftali Bennett stated. "Someone with terrorism spread on his head should not come out into the sunshine." 
Tekuma Chairman and Housing Minister Uri Ariel (Jewish Home) added, "it's time to dispel the Palestinian lie and to declare - loud and clear - that the land of Israel belongs to the people of Israel." 
"Judea and Samaria are not occupied territories, and it is Israel's right and duty to continue building there and in Jerusalem," Ariel continued. "Freezing construction only encourages Arab greed, while building, on the other hand, proves that we have returned to our country to stay." 
Yesh Atid Chairman Yair Lapid also strongly condemned the decision, saying it was a "big mistake." 
"Abbas made a big mistake: the ones committing war crimes are the Palestinians and their terrorist organizations, whose only purpose is to murder innocent civilians," Lapid said. "The IDF is the most moral army in the world and its soldiers and commanders do everything to avoid harming innocent civilians."