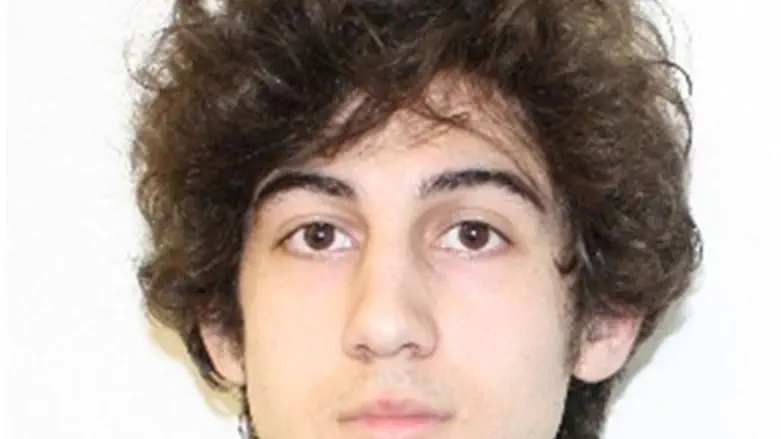 Dzhokhar Tsarnaev
AFP photo
Boston Marathon bombing suspect Dzhokhar Tsarnaev returned to court Thursday for the first time since he was arraigned in July 2013, The Associated Press (AP) reported.
Security was tight at the federal courthouse in Boston for Tsarnaev's final pretrial conference. Tensions ran high, and one bombing victim had a testy exchange with protesters outside, the report said.
During the brief court hearing, District Court George O'Toole Jr. made no rulings, saying he would rule in writing on pending motions, including the defense's latest push to move the trial out of Boston.
David Bruck, one of Tsarnaev's lawyers, told the judge that the defense plans to file a motion to delay the trial, which is now scheduled to begin on January 5 with jury selection. Bruck did not say how long of a delay the defense will seek.
Three people were killed and more than 260 were injured when two bombs exploded near the finish line of the April 2013 marathon. Tsarnaev, who has pleaded not guilty to 30 federal charges, faces the possibility of the death penalty if he is convicted.
Tsarnaev, 21, wore a black sweater and gray trousers and had a scruffy beard and a curly hairstyle similar to the one seen in earlier photos. He smiled to his attorneys and one patted him on the arm, reported AP.
The courtroom was packed with FBI agents, police who worked on the case and more than a dozen survivors and family members.
At his last court appearance 17 months ago, Tsarnaev still bore signs of the bloody standoff with police that led to his capture and the death of his older brother, Tamerlan. His left arm was in a cast, his face was swollen and he appeared to have a jaw injury. In court Thursday, he had no visible injuries.
Tsarnaev has confirmed that his older brother Tamerlan was behind the attack and that he "wanted to defend Islam from attack."
The FBI discovered Tamerlan Tsarnaev sent text messages to his mother as early as 2011 suggesting he was willing to die for Islam.
Following the bombings, the interfaith group Americans for Peace and Tolerance said that the mosque attended by the two brothers "has a curriculum that radicalizes people."
Tsarnaev's trial is expected to last several months, and seating a jury alone could take several weeks to a month.