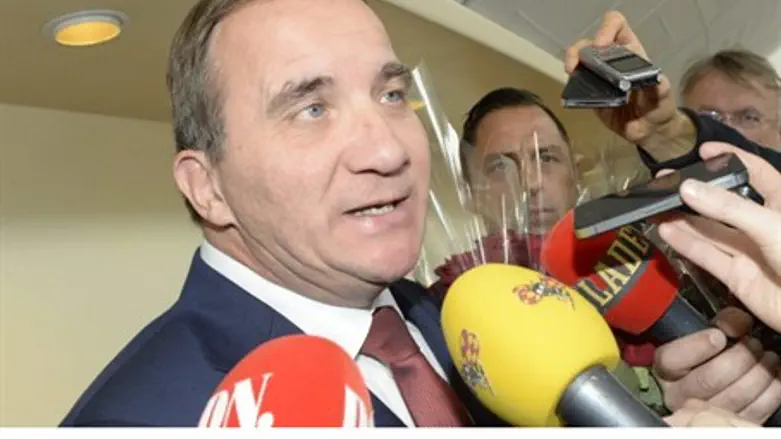 Stefan Lofven
Reuters
Israel is not the only country going to snap elections after a coalition crisis exploded this week: Sweden, too, will hold elections in the near future - just two months after the current government was elected to power.
The sudden elections were called Wednesday after the populist Democrats joined the center-right opposition against the current budget, a move which destabilizes the current government. 
The result: snap elections - and the second-shortest term in Swedish history. 
"I cannot let the Sweden Democrats dictate the terms. I think this is irresponsible and would be unprecedented in Swedish political history," Stefan Löfven, the Social Democrat prime minister, announced Wednesday.
He added that the elections would "let voters make a choice in the face of this new political landscape."
The announcement follows days of crisis over the budget, as well as barbs traded on both sides in the normally stable country.
Analysts say that the Swedish Democrats' demands have been unprecedented, as they have threatened to bring down the government unless severe restrictions were placed on immigration - including a 90% cut in asylum seekers. According to the Organization for Economic Cooperation and Development (OECD), Sweden accepted the most asylum seekers per capita in 2013. 
The announcement follows Israel's own dissolution of the coalition and announcement of elections, which have been set for March 17, 2015.