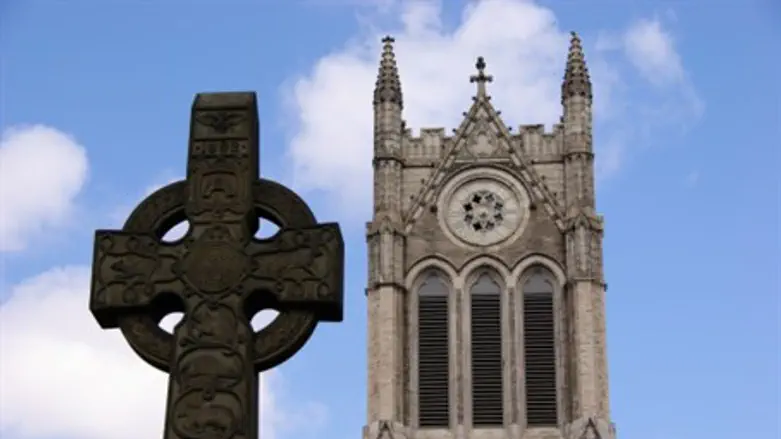 Why did Presbyterian activists endorse Hezbollah?
Thinkstock
In response to the Presbyterian Church USA's (PCUSA) decision to divest from American companies doing business with Israel, Shurat Hadin (Israel Law Center) filed a whistleblower action against the organization with the Internal Revenue Services (IRS) over meetings PCUSA held with Hezbollah terrorists.
Following on a resolution passed last July, which led to divestiture of around $21 million of PCUSA's shares in Caterpillar, Hewlett-Packard and Motorola Solutions, Shurat Hadin noted in the 38-page complaint that the group has breached its IRS-declared tax-exempt status as a religious organization.
Documentary and video evidence was sent to the IRS showing PCUSA delegates meeting with members of Hezbollah - which is designated by the US as a terrorist organization - as well as publishing anti-Semitic materials and passing around political advocacy materials in violation of its status.
That tax-exempt status was sealed by the IRS in 1964, in an approved mission statement that does not allow any of the activities PCUSA delegates were exposed to be engaging in.
Shurat Hadin noted that in the mission statement "there is no mention of political advocacy, taking positions on the geo-political dispute between Palestinian Arabs and Israelis, or PCUSA's political campaign against Zionism."
"There is no mention in PCUSA organizing documents that it perceives fulfilling Christ's work by meeting with and endorsing statements of a U.S.-designated terrorist organization found to be responsible for the death of United States civilians and marines. In fact, PCUSA has taken numerous, extensive, and costly efforts to engage in political anti-Zionist and anti-Semitic acts," added the group.
Shurat Hadin spokesperson Attorney Robert Tolchin noted "it's high time the IRS took a long look at the Presbyterian Church and investigated its meeting with the designated terrorist organization Hezbollah, its lobbying activities and its anti-Israel divestment policies."
"The PCUSA is obsessed with attacking the Jewish State and has moved far from the activities which it presented to the IRS to secure its tax-free status in the United States," concluded Tolchin.
Shurat Hadin has been leading numerous efforts to defend Israel in the courts, including a landmark $1 billion case being held against the Palestinian Authority (PA) in New York for its involvement in terrorist attacks.