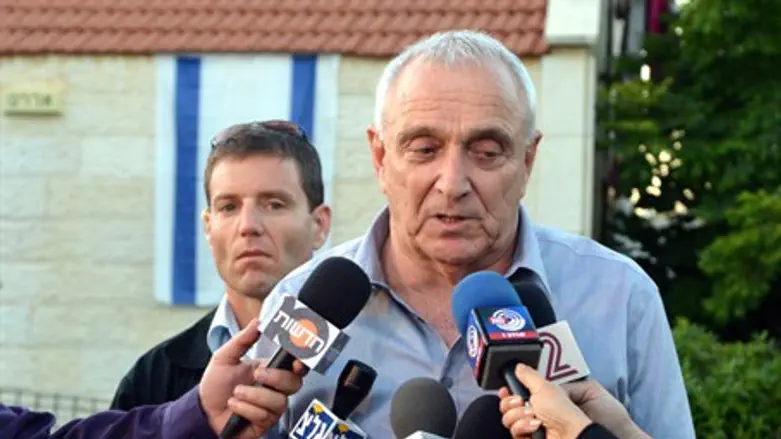 Yitzhak Aharonovich
Flash 90
Israel is to ease controls on carrying weapons for self-defense after Palestinian terrorists launched a brutal massacre on a Jerusalem synagogue, Public Security Minister Yitzhak Aharonovich said on Tuesday.
"In the coming hours, I will ease restrictions on carrying weapons," he said in remarks broadcast on IDF Radio.
Aharonovich indicated the new rules would apply to anyone with a license to carry a gun, such as private security guards and off-duty army officers.
Earlier Tuesday, Aharonovich - along with Police Commissioner Yohanan Danino - vowed to defend Jerusalem in the attack's wake.
"We will take all actions necessary," Aharonovich said. "We'll be in all the villages and we will do everything to provide security to residents. If we have to, we will add more security forces to the city." 
Additional measures discussed included calling up reservists to secure the city, but no official announcements on whether that step will be taken have been made as of yet. 
Tuesday morning's massacre saw two Arab terrorists enter the Agassi St. synagogue with knives, guns, and axes before opening fire on worshippers. Four were killed and eight were injured.