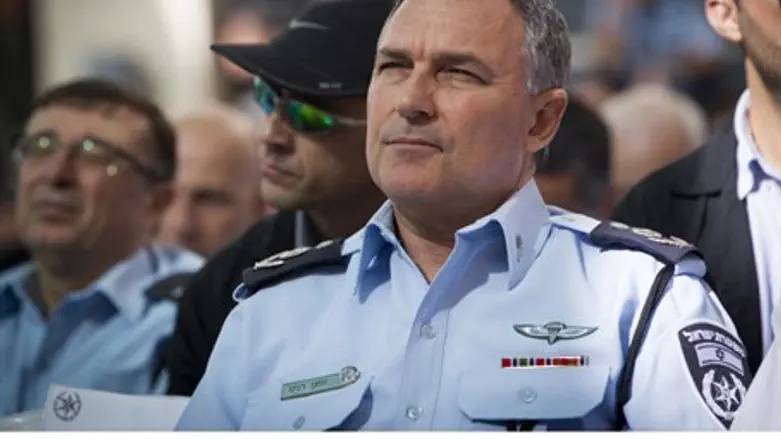 Police Commissioner Yohanan Danino
Miriam Alster/Flash90
Police Commissioner Yohanan Danino and Internal Security Minister Yitzhak Aharonovich (Yisrael Beytenu) have arrived at the scene of the horrific massacre of praying Jews in a Har Nof, Jerusalem synagogue on Tuesday, noting the severity of the incident. 
"This attack is the most difficult we have witnessed in recent years," Danino stated. 
Regarding his plan to combat the rising tsunami of terror in the capital, "we have no magic solution to such attacks," Danino said. "We are recruiting reservists and are strengthening security forces in the city." 
"Operation 'Guarding the Walls' will continue in full force," he added. 
Aharonovich agreed, claiming that the police would responsibly secure Jerusalem in the attack's wake and urging the public to remain calm.
"We will take all actions necessary," Aharonovich said. "We'll be in all the villages and we will do everything to provide security to residents. If we have to, we will add more security forces to the city." 
Aharonovich called on the public "not to take the law into their own hands and allow security forces to do their job."
"This is a test for all of us," he said. "The terrorists will be defeated in this battle. We will go after every terrorist." 
Tuesday morning's massacre saw two Arab terrorists enter the Agassi St. synagogue with knives, guns, and axes before opening fire on worshippers. Four were killed and thirteen were injured.