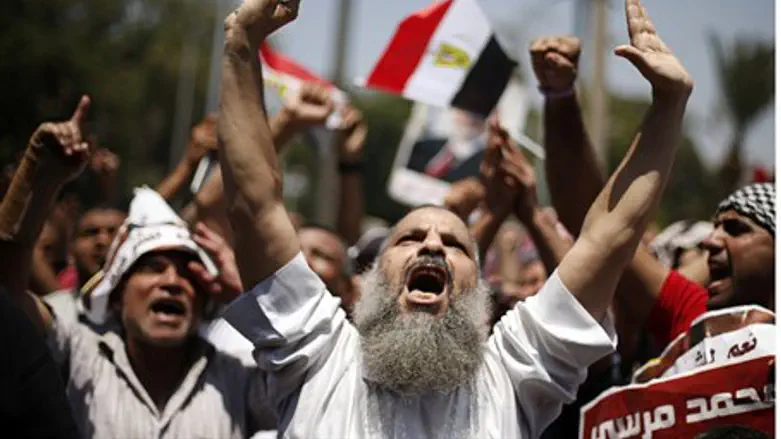 Muslim Brotherhood supporters
Reuters
The United Arab Emirates (UAE) has formally designated the Muslim Brotherhood and local affiliates as terrorist groups, Reuters reported on Saturday, citing state news agency WAM.
The Gulf Arab state has also designated the Syrian based Al-Nusra Front and the Islamic State (ISIS), whose fighters are battling Syrian President Bashar Al-Assad, as terrorist organizations, along with other Shi'ite groups such as the Houthi movement in Yemen.
Saturday's move echoes a similar move by Saudi Arabia in March and could increase pressure on Qatar, whose backing for the group has sparked a row with fellow Gulf monarchies.
The governments of Saudi Arabia, Bahrain, and the United Arab Emirates have already withdrawn their ambassadors from Qatar, in protest over Qatar's support for the Muslim Brotherhood, especially in Egypt.
The UAE's move also underscores concern in the U.S.-allied oil producer about political Islam and the influence of the Brotherhood, whose Sunni Islamist doctrines challenge the principle of dynastic rule.
The UAE has designated al-Islah group, which is a local Islamist group banned in the UAE for its alleged link to Egypt's Muslim Brotherhood, as a terrorist group.
UAE authorities have cracked down on members of al-Islah and jailed scores of Islamists convicted of forming an illegal branch of the Brotherhood. Al-Islah denies any such link, but says it shares some of the Brotherhood's Islamist ideology.