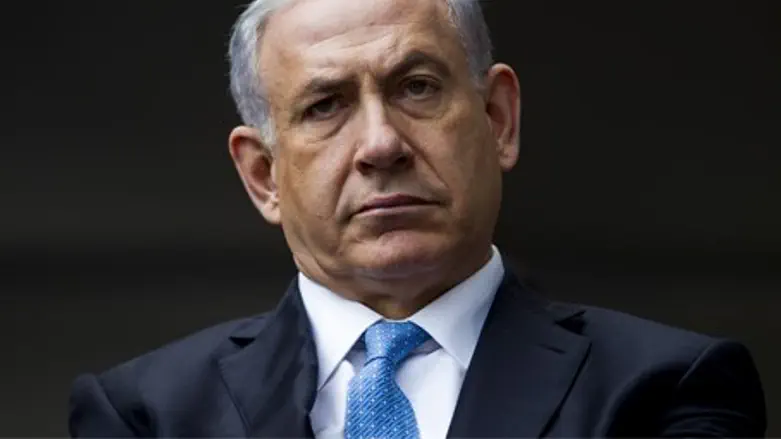 Binyamin Netanyahu
Miriam Alster/Flash 90
Prime Minister Benjamin Netanyahu has issued an official response to Monday's stabbing attack on an IDF soldier in Tel Aviv, stating at a Likud faction meeting that he will not let terrorists succeed.
"Terrorism directed against us has no limits, it is directed to all parts of the country equally," Netanyahu stated. "The terrorists want to remove us from anywhere we are."
"I promise you one thing - they will not succeed in that," he stressed. "We will continue to fight terrorism, which we have been fighting since the State was established."
Netanyahu also addressed the ongoing riots across Israel, including in Jerusalem and the north.
"We will fight incitement led by the Palestinian Authority. We will act firmly against rioters who call for Israel's destruction," he vowed. "To all the demonstrators who have rallied against the state and for the Palestinian Authority, I want to say one thing: you are welcome to move out. The State of Israel will not make things difficult. But for those who remain - we will make life difficult for the rioters and terrorists."
"I have instructed for the full severity of the law to be enforced, including the demolitions of terrorists' homes and other measures," he added. "Such disturbances will not be tolerated."
Netanyahu concluded with a message to the Israeli public, urging, "this is not a time for political statements; we need to be united, for only when we are united are we strong."