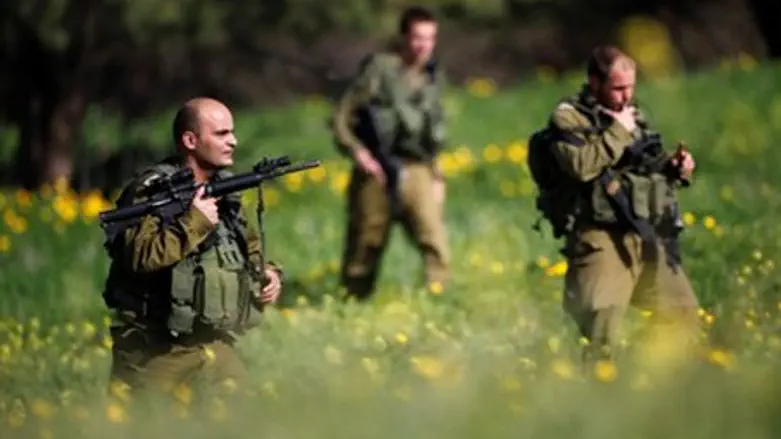 IDF patrol (file)
Reuters
In a sign of the continually flagging security situation, an explosive was found on the side of the road Tzir Hazevel just north of Jerusalem in Samaria, which leads between Psagot and Beit El.
The bomb was located by IDF forces who were conducting a brigade drill in the area.
The road was closed to traffic for roughly half-an-hour as bomb crews worked to neutralize the explosive.
Security forces are currently sweeping the area and searching along the border of Psagot.
The latest security incident comes on the backdrop of a "silent intifada" of Arab terrorism in Jerusalem that has recently been spreading more widely, as witnessed in a series of riots and attacks nationwide on Sunday.
In one case, a Jewish driver passing through the Arab town of Taibeh in central Israel came under attack and his car was set on fire. He was pulled out of the car, and reports that he survived the attack "by a miracle."
The latest flare up follows an attack on Saturday night in which an Arab terrorist fell upon a police car with a knife and tried to stab officers, before being shot dead.