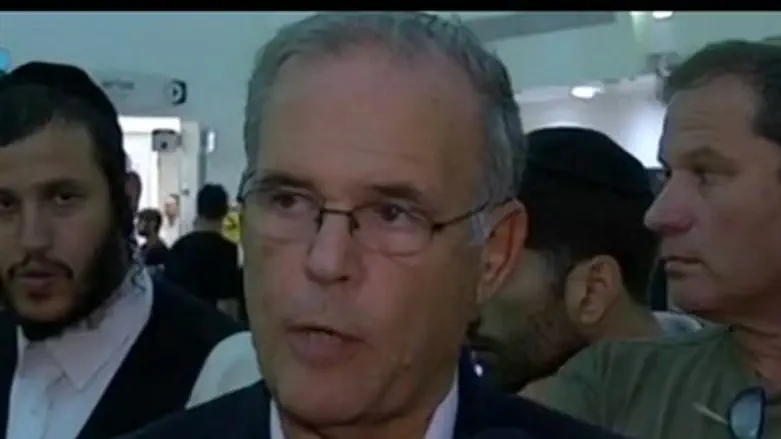 Professor Yonatan Halevi
Courtesy of Channel 10 News
Doctors at the Sha'arei Tzedek Medical Center in Jerusalem are fighting to save the life of leading Temple Mount activist Yehuda Glick, the director of the hospital, Professor Yonatan Halevi, said on Wednesday night.
In a brief statement outside the hospital, Halevi told reporters that Glick, who was shot outside the Begin Heritage center in the capital, was in the operating room and that a senior doctor was conducting the operation.
He added that Glick is suffering from serious wounds in the chest and in the stomach and that his life is still in danger, but noted that Glick's condition is stable and has improved since he reached the hospital.
The Temple Mount is Judaism's holiest site, but under pressure from Islamist groups including the Jordanian-run Waqf Islamic trust, Jews are forbidden to worship there under pain of arrest.
Glick has been an ardent opponent of the current status quo on the Mount, which Jewish groups have condemned as discriminatory. Numerous Israeli court decisions have backed their claims - only for police to invoke "security concerns" as a way of circumventing the courts and maintaining a blanket ban on Jewish worship there.
Knesset Members condemned the murder attempt on Glick, calling for the government to take action and restore order and security in Jerusalem.