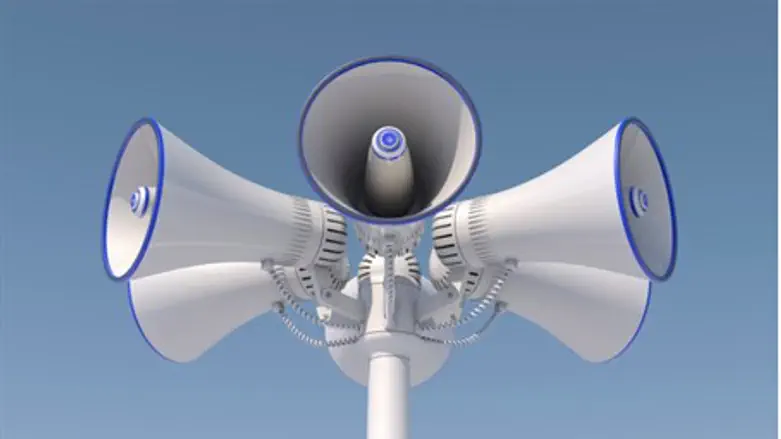 False alarm? (Illustration)
Thinkstock
On Sunday morning the IDF claimed "color red" rocket sirens sounded in the Gaza Belt and Negev regions were a false alarm - on Monday, "color red" sirens were heard yet again in the Eshkol Regional Council area near Gaza, and again the IDF claimed a false alarm.
According to Yedioth Aharonoth, the alarm was reported as a technical malfunction in the system, but the fact that the alarm comes the morning after another "false alarm" raises serious suspicions about the nature of the sirens.
After the alarms on Sunday, Maj. (res.) Ran Levy, a social activist who heads the 'Hadromiyim' ('The Southerners') organization fighting for the rights of residents of Israel's embattled south, accused the IDF of covering up Hamas rockets for political purposes given the current ceasefire.
"I am an officer in the Home Front Command and I say, as a resident of Ashkelon, that there is no such thing as a false alarm and there never was," claimed Levy. "Once the system identifies a launch, it calculates within a short time the area in which the rocket is expected to fall, so there is no such thing as a false alarm."
There have been numerous false alarms reported since the August 26 ceasefire Israel sealed with the Hamas terror organization ending Operation Protective Edge.
Two weeks ago a false alarm was sounded early Sunday morning in the Eshkol region, after five rocket sirens were sounded on September 18 - the IDF claimed all five were false.
That five siren incident came a mere two days after a mortar attack was launched by Gazan terrorists against southern Israel, in breach of the ceasefire. Hamas, which breached numerous ceasefires during the operation, denied responsibility for the attack and later announced it had arrested the perpetrators.
Hamas has openly claimed and been reported to have begun reconstruction on terror tunnels leading into Israel since the ceasefire. Nevertheless, Israel began transporting more construction materials into Gaza last Tuesday as a "humanitarian gesture," despite the fact that such materials were used to build the tunnels in the first place.