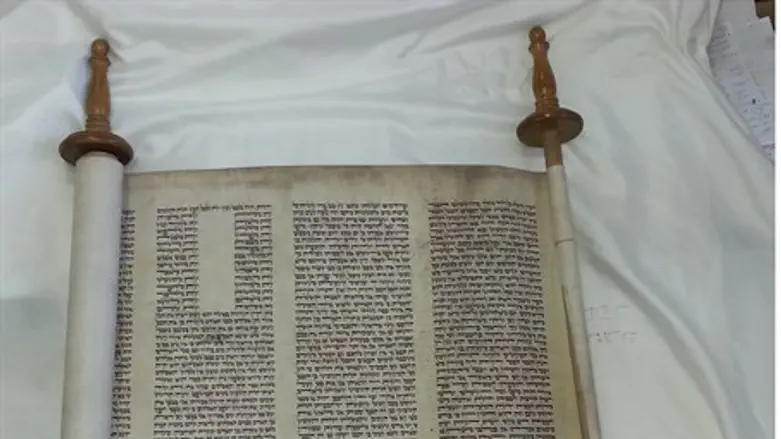 The Kohelet scroll
Shem Olam
The latest "survivor" of the Holocaust has been discovered by the Shem Olam Institute in Kfar Haro'eh. A parchment of the Scroll of Kohelet, a tome written by King Solomon and traditionally read on the Sukkot holiday, was recently found, and will be put on display by the Institute. The scroll, researchers said, was apparently written in Western Poland at the beginning of the twentieth century and was well hidden.
The Institute did not reveal how the scroll came into its possession, but officials said that it was well-cared for and was in excellent condition, considering all it has been through.
Researchers said they were trying to figure out to which community the scroll belonged. The scroll, they surmised, probably belonged to a congregation from Lithuania that had settled in Poland. Customarily, Polish congregations ("Galitzianers") would read Kohelet from a printed book, while Lithuanian communities ("Litvaks") would read it from a scroll, written on parchment like a Torah scroll.
Rabbi Avraham Krieger, head of the Institute, which specializes in discovering, documenting, and preserving ancient documents, said that the discovery was "a historic one that opens up for us a window into one of the darkest periods of our history. It provides a silent testimony to the supreme efforts of Polish communities to preserve their Jewish heritage, despite the challenges."