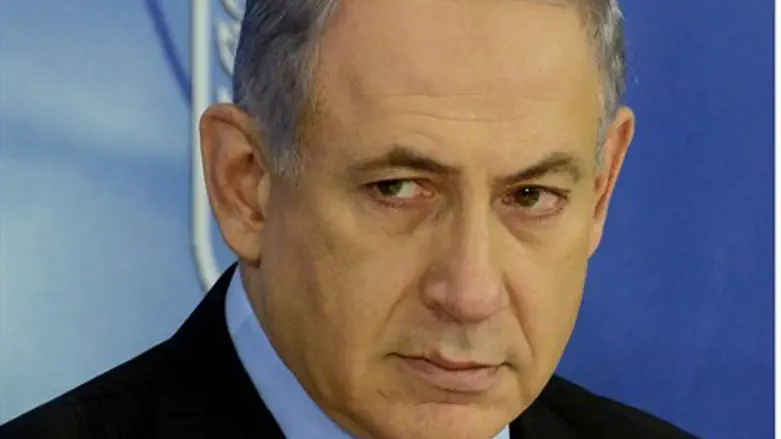 Binyamin Netanyahu
Flash 90
Prime Minister Binyamin Netanyahu plans to move up the Likud's next primaries to an earlier date than planned, and will start taking steps in this direction right after the holidays end, according to Channel 2.
The report went on to say that Netanyahu seeks to change the Likud constitution and strengthen his standing within the movement, by – among other things – granting the party chairman the authority to set aside one in every 10 seats in Likud's list to a "star" he selects.
The clause is similar to one that was recently approved by the Jewish Home party at the behest of its chairman, Economics Minister Naftali Bennett. However, in Bennett's case, one in every five people on the list will be appointed by him.
Another planned change is one granting the prime minister the option of moving representatives of Likud districts upward in the list, at the expense of members of the national list, and transferring the power to elect district candidates, from Likud members in general to the Central Committee.
After Minister Gideon Saar's bombshell announcement that he is leaving politics, the estimate among observers in the know is that the Prime Minister faces no challenge in the primaries and is the sure-fire winner.
Saar was long seen as Netanyahu's leading rival, enjoying significant popularity among the Likud rank-and-file.