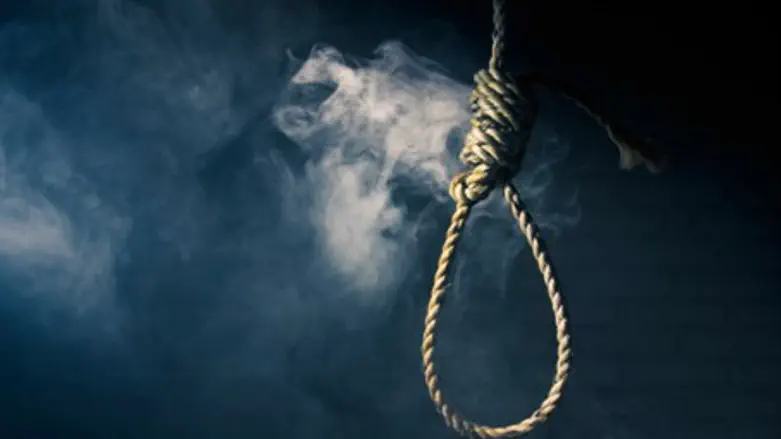 Hanging noose
Thinkstock
A former psychologist has been executed for heresy in Iran after eight years in detention, human rights groups said Monday, according to Reuters.
The execution is the latest example of what activists say is a worrying rise in the use of death penalty by the Islamic Republic.
The man, Mohsen Amir Aslani, was hanged in a prison near the city of Karaj west of Tehran on September 24, according to the Human Rights Activists News Agency (HRANA), which is based outside Iran, for "corruption on earth and heresy in religion."
Iranian opposition news websites have said Aslani, 37, had given religious classes where he propagated a new interpretation of the Koran. He was also accused by the authorities of "insulting" the Prophet Jonah.
The Iran Wire website reported that in one of his classes he told his audience that Jonah could not have emerged from the whale's belly, and it was this statement that led to his charge of insulting the Prophet Jonah.
The execution is nothing out of the ordinary in Iran, as the country regularly executes citizens who are convicted of a variety of crimes, including murder, rape, armed robbery, drug trafficking, adultery and espionage.
A recent report by Amnesty International found that execution orders in the Islamic Republic have risen dramatically since the beginning of 2014.
United Nations (UN) Secretary-General Ban Ki-moon has expressed alarm at a reported increase in executions in Iran. Iran has one of the highest levels of executions in the world, second to China, according to Amnesty.
Iran officially executed 373 people in 2013. But according to Cornell University's Deathpenaltyworldwide.org database, there were between 624 and 727 last year, up from an estimated 314 to 580 in 2012.
Other United Nations officials have condemned the recent surge in executions in Iran as well, saying they denounced "the inherently cruel, inhuman and degrading nature of the death penalty."