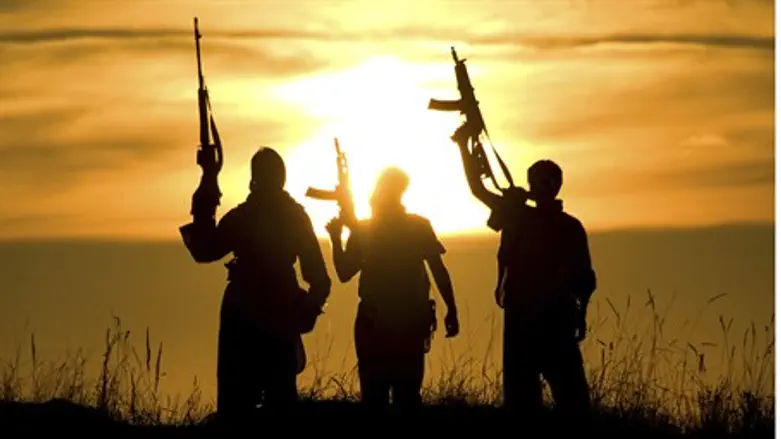 Jihadist terrorists
Thinkstock
The head of the Al-Qaeda splinter group Khorasan has been killed by an airstrike in Syria, a U.S. official said Wednesday, according to Sky News.
The official, speaking on condition of anonymity, said the United States suspects Musin al-Fadhli was killed during one of its strikes.
"We believe he is dead," the official told Reuters.
Khorasan, an obscure group, is reported to be made up of veteran Al-Qaeda fighters from Afghanistan and Pakistan who have travelled to Syria.
They are believed to have linked up with Al-Qaeda's franchise in the war-torn country - the Al-Nusra Front.
The U.S. officially announced on Monday night that it had begun airstrikes in Syria, part of the fight against the "Islamic State" (IS or ISIS) group.
While Al-Nusra Front has been focused on targeting the regime of Bashar Al-Assad, Khorasan subscribes to a ferociously anti-Western agenda, according to Sky News.
The United States put out a $7 million reward for information leading to the capture of Al-Fadhli in 2012.
The 33-year-old Kuwaiti, formerly based in Iran, was believed to have once been so close to Osama bin Laden, he knew about the 9/11 attacks before they happened.
According to the chairman of the Senate Armed Services Committee, U.S. officials have determined that Khorasan is close to being capable of assembling an explosive that could go undetected through airport security.
The U.S. airstrikes are designed to target both Khorasan and IS, the Sky News report said.
Speaking earlier at the United Nations, President Barack Obama called on the world to join together to destroy IS which he branded a "network of death".
(Arutz Sheva's North American desk is keeping you updated until the start of the Rosh Hashanah holiday in New York. The time posted automatically on all Arutz Sheva articles, however, is Israeli time.)