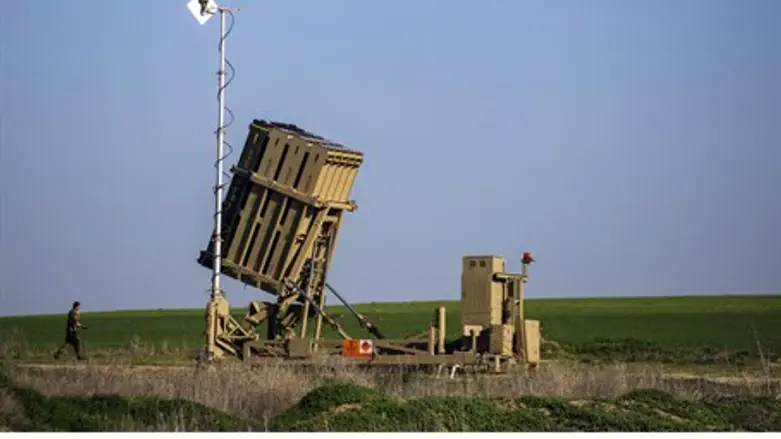 Iron Dome deployed in Ashkelon
Reuters
After conflicting reports and some confusion, the IDF says a series of five rocket sirens in southern Israel were all false alarms.
At around 11:45 a.m. rocket alert sirens were reported in several communities in southern Israel, including the Hof Ashkelon and Gaza belt regions.
Responding to reports that the sirens were not false alarms but that rockets were actually fired, police in the southern town of Lachish conducted a search for the impact site or sites - but found nothing.
The latest rocket scare illustrates how jittery many Israelis are, particularly in the south, about a possible renewal of rocket fire. It comes just two days after a mortar attack was launched by Gazan terrorists against southern Israel, in breach of a month-long ceasefire.
Hamas denied responsibility for that attack on Tuesday morning, and later in the day announced it had arrested the perpetrators.
But many residents of southern Israel say they no longer trust the government's guarantees of quiet, despite the truce. Many have chosen to flee their homes for the upcoming Rosh Hashana (Jewish New Year) holidays, both due to fears terrorists will breach the truce again, as well as consistent rumors that Hamas had been planning an attack against Jewish communities bordering Gaza to coincide with the new year.