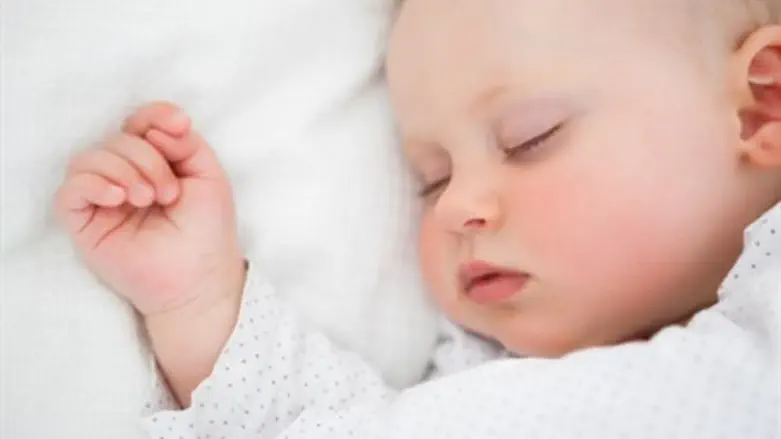 Does the gender really matter? (illustrative)
Thinkstock
Researchers from Ben Gurion University, Barzilai Hospital and the Gertner Institute have found different birth patterns in Sderot, the city most often targeted by Hamas terror rockets, than elsewhere. The differences include more premature births, more underweight births – and more female births than male births, reported Israel Hayom Monday.
The researchers compared births in Sderot to those of Kiryat Gat, which was not within Hamas missile range at the time of the research.
They found that baby girls in Sderot had a 44% greater chance of being born at a weight of less than 2.5 kg (5.5 lb), and that the danger of premature birth – before the 37th week of pregnancy – was 50% higher. The risk of microcephaly (small cranial circumference) was almost twice as great in female babies from Sderot, and 20%-27% greater in male babies.
"Exposure of the mother to missile fire is a clear risk factor for low birth weight, premature birth and microcephaly among female fetuses," noted Dr. Tamar Weinstock of Ben Gurion University.
For an unknown reason, the ratio of female to male births was also altered. Whereas the normal ratio is 51% male to 49% female, in Sderot the ratio was almost the opposite: 50.5 girls were born for every 49.5 boys.
The researchers theorize that the placenta of male fetuses responds differently to stress, and is less likely to survive the pregnancy. Prof. Eyal Antabi, Director of the Women and Maternity Department at Barzilai, explained that "female fetuses are more stress resistant."
Death and injury rates from rockets fired at Israel by terrorists on the northern and southern borders are relatively low, and Israel's advocates often find themselves on the defensive when presed to explain Israel's "disproportionate" response to inaccurate fire. The advocates appear to be unaware of the toll that the missiles in the form of effects on fetuses – and on childrens health.
Journalist David Bedein reported in 2006 that a sharp increase was been noted in the number of new patients suffering from juvenile diabetes in the north, following the Second Lebanon War.
"The children who have come to us over the past weeks live in Safed and other communities in the Galilee-populations that have not shown such a high incidence of the disease in the past," said Dr. Orna Dali-Gottfried, director of the department of pediatrics, juvenile diabetes and endocrinology at Ziv Medical Center, Tzfat (Safed). "Two sectors that were very prominent in the latest wave of illness are children from the Orthodox sector and Druze children, who experienced this kind of stress for the first time in their lives during the war.
"In the past, we saw similar incidents of illness after dramatic security events in the area of Kiryat Shmona, but this time, because the city was evacuated almost completely of residents in the first days of the war, the incidents of illness moved southwards, towards Safed, where the children experienced the full horror of the war. There is no doubt that we are continuing to pay a high price in the health of the children in the north."